Business Plan Presentations
Mastering the Art of Public Speaking
Written by Jay Shapiro for Gaebler Ventures
The key factor when giving a presentation is speak in a way that conveys your credibility. Here we offer tips on how to maintain audience interest and combat opposition without being defensive.
No matter what type or size of group you are addressing a lot depends largely on your personal ability to express yourself credibly.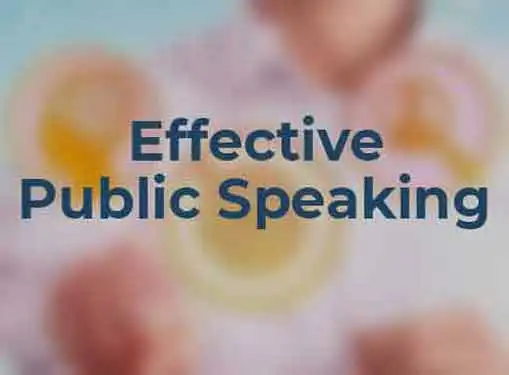 Good intentions are all well and good but if you are nervous you could come across as less than honest. It means getting well prepared.
The first aim is to come across as credible. But:
What Do We Mean By Credibility?
The speaker who appears credible:
comes across as fairly unbiased
appears to have an affinity with the audience
communicates in a way that audience can understand
demonstrates empathy with the audience's viewpoints
does not seem to be defensive or aggressive
does not overreact to critical observations
Fine Tuning Tips
1. Never oversell upsides or downplay negatives from the audience's viewpoint. Use facts as evidence when you need to support your claims and be seen to fairly consider any objections.
2. Pre-empt probable attacks by raising audience issues yourself. For instance: "Some of you may be wondering how effective this product is."
It's far better to address these issues before the audience does.
3. Speak the audience's language. Keep clear of abbreviations, jargon, industry speak. Use every day language to communicate. If you use technical terms, explain them.
4. Never read from a print out. You need to speak direct to your audience. It's ok to refer occasionally to texts but not for the main talk.
5. Try to allow for freedom of movement. A wireless microphone will let you move freely around the stage or the room and that makes for a more comfortable experience.
6. Pre organize your presentation. It's been said time and time again but the following procedure works:
7. Speak in an upbeat and enthusiastic way to express your commitment. Avoid being preachy or too sales oriented though.
9. Make direct eye-contact with audience members. Make them feel they are your main concern.
10. Keep it simple. Don't attempt to achieve too much. A short clear presentation will have more impact than a long rambling one.
To conclude:
Most of the speaking tips here relate to coming across as credible to a collective group, however, the same tips can be used when communicating on a one to one basis. Focus on the listener, they might be one person or several hundred, in each case it should be their concerns your presentation addresses.
Most successful public speakers will suggest speaking slowly and clearly. In addition it does help to rehearse what you are planning to say until it becomes second nature, but always build in time for the unexpected call out from an audience member. If you are giving your talk after dinner bear in mind that your audiences' receptiveness may be different from that of an audience you addressed just before lunchtime. How will this affect things? Will the pre lunch audience be hungry and therefore less open to you? Perhaps the after dinner group will be more relaxed after a good meal and a glass of wine?
When you elect to speak in front of people you are asking for their time and their attention. Stick to the above rules and they'll be all ears.
Jay Shapiro is a freelance writer based in the UK. Jay has a particular interest in the emotive aspects of the entrepreneur's character. "Alongside the nuts and bolts of business, the character of the person is often the ingredient responsible for success."
Share this article
---
Additional Resources for Entrepreneurs