Renting Office Space
Mistakes When Signing a Lease
Wondering how to find good office space? Before you get too far along in leasing office space, you should read our article on things to consider when renting an office and a few mistakes to avoid.
With a slowing economy, many business owners may start shopping for a new location to reduce expenses and secure room for future growth.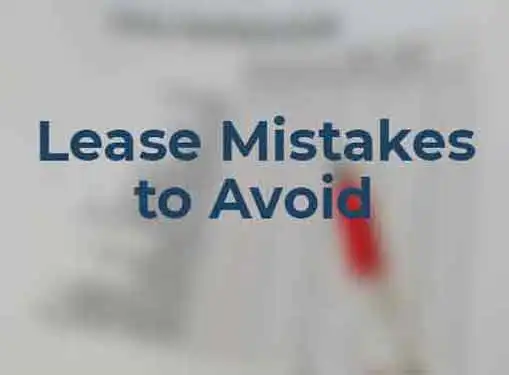 Sande Golgart, a leasing expert shared some of the common mistakes business owners make when signing an office lease.
Getting the right office at the right price, before signing on the dotted line, is essential. After all, there's a reason everybody says "Location, location, location."
Sande suggests using the "SPACE" test below to ensure
THE "SPACE" TEST
Are you getting the right office at the right price? To avoid common mistakes businesses make when signing an office lease, Sande recommends you look at these five things to consider before you sign an office lease.
S - Savings
There are ways to limit upfront costs and save money beyond the price of rent. If a traditional lease, which typically lasts five to 10 years, makes sense, negotiate a smaller upfront deposit, which usually consists of six months' rent or up to half of the total cost of the lease. Businesses also can save up to 60 percent on office space costs by using ready-to-work space that includes furnishings, most office equipment and maintenance.
P - Productivity
Many business owners still want all employees to work in the same place at the same time, but the best office space is structured to help employees be more productive - which may mean not working in an office at all. Review which employees really have to be at a physical office, and which ones can telecommute from home or a shared office space location. This can help save on overhead by reducing the amount of space needed.
A - Address
Having a Park Avenue address in New York or working from the John Hancock Center in Chicago can add a level of prestige to your business that's hard to calculate in dollars. But leasing traditional space in those key business districts may still be cost prohibitive. Consider using a virtual office instead of leasing physical space to obtain a Pennsylvania Avenue address in Washington, D.C., or an "office" in Rockefeller center.
C - Clauses
Not understanding the fine print in your leasing contract could mean unwelcome and unexpected fees at a later date. Clauses in your leasing agreement dictate everything from when rent is due to limitations of use and your maintenance obligations. It's important to read and understand all clauses before signing your lease.
E - Expansion
If your business changes drastically, will your space change with you? Ask your potential landlord about what options exist to expand, or shrink, your space should the need arise. Consider exploring other leasing options, such as subleasing or shared spaces. Adding or contracting space as needed prevents business owners from paying for space they aren't using at start-up, or cramming into a small space when growth exceeds expectations.
Virtual Offices
As discussed above, virtual offices are an excellent alternative to traditional office space. Sande works for Regus, the world's largest provider of fully furnished and equipped offices, so he is bullish on virtual offices. However, we also think that virtual offices can be an excellent office leasing alternative, especially for startups.
As a startup, so many things are uncertain. Flexibility is the key when leasing office space. You may grow fast, or you may grow slow. You might have to move to Silicon Valley on short notice. Startups have to be ready to move quickly - literally and figuratively.
Unfortunately, traditional office spaces are anything but flexible. That's why using virtual offices makes so much sense. It's usually not a long-term commitment, which is nice. Plus, partnering with a large provider like Regus gives you a ton of options that are good to have. For example, you can expand or reduce space as needed, or you can access video conferencing rooms when you need them.
That sort of flexibility is great for startup companies and growing businesses, which is exactly why virtual offices are growing in popularity so quickly.
Share this article
---
Additional Resources for Entrepreneurs