Starting a Medical Information and Patient Support Business
Interview with My Care Necessities Founder Betsy Hiebert
Personal experience can be a great way to come up with a business concept. We talk with Betsy Hiebert, a business owner who came up with a great business idea after seeing a void in the market for something she knew could really help folks out.
Betsy Hiebert is the founder of My Care Necessities, a small but passionate medical books business in Winnipeg, Manitoba.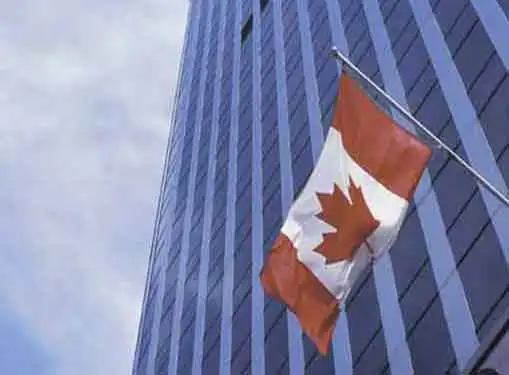 We spent some time with Betsy to learn more about how started her business.
Betsy, thanks for spending some time with us to tell us about what you are doing with your My Care Necessities business. If you don't mind, why don't we start with your telling us a little bit about what your business does?
Sure. I started My Care Necessities in 2007. Our product is the Personal Healthcare Journal.
It's a simple, easy to use journal that helps seniors and their families track their personal healthcare. For example, you can record your symptoms and write down questions and answers from your doctor visits. It also includes an extensive amount of personal health information, as well as information on medications, allergies, vaccinations and vitamins/supplements
The product was created to meet a communication need from a patient and family perspective. When you have a medical issue, you tend not to think clearly and you lose track of what's been said to you. By being organized throughout the process, you can actually help yourself to get better treatment.
Sounds like a great idea. Where did the idea for your business come from?
Ever had an AHA moment? My brain is a revolving door filled with ideas that never seem to stop. My family has had to bear the brunt of many hair-brained ideas. Rolled eyes are commonplace, as I would describe my next greatest invention to them in a highly animated fashion complete with hand gestures and perhaps even a rough proto-type. This time it was different... they thought I was really on to something and listened intently.
You see, our family -- immediate and extended -- seems to have won the lottery on all things health related. I have had the opportunity to visit many doctors and, over time, have learned to ask the right questions.
I have acted as a patient advocate for numerous family members and myself. When my in-laws were having trouble remembering what the doctor said and when to take their medications, my busy brain began to develop all kinds of scenarios of ways we could help them. I wound up creating a journal like product that prompts them to take charge and manage their own health.
I realized that others could benefit from the journal I had created. Proto-types were built, focus testing held and a new and better book was developed. That is the product that is now available.
That's great. Some of the best business ideas come from personal experiences where you recognize a need in the market that is not being served. So, once you had the idea, how long did it take you to go from idea to startup?
From conception to book in hand - it took 10 months.
Is this a second career for you? What's your professional background?
Definitely a second career, although my professional background plays a big role in what I do now.
My background is in marketing communications. While working, I attended night school to study Public Relations and Communications. I received a Diploma in Public Relations and a Certificate in Communications from the University of Winnipeg.
I am also privileged to have worked in the University of Manitoba's standardized patient program. A simulated patient or standardized patient (SP) is an individual who is trained to act as a real patient in order to simulate a set of symptoms or problems. During my standardized patient work, I was involved with training videos, the Medical Council of Canada's exams for licensing foreign and Canadian medical students, and extensive work with pharmacy students. This work helped to give me empathy for the patient experience and the issues they face.
So how do you like being an entrepreneur? Was it tough to start your business?
I love it. It's too bad they don't include entrepreneur in career class because I likely would have made this discover earlier on. I am a passionate hard worker who loves projects. Projects that stretch me and place me in situations where I must learn, discover and implement. That's what being an entrepreneur is all about.
It's a good thing nobody told me how difficult it would be to start my own business. Of course I wouldn't have listened anyway because I love challenges.
The part of my business I was most comfortable with was the research and development, marketing, public relations and project coordinating. Managing the finances absolutely terrified me and prevented me from starting a business sooner - thank goodness I have a wonderful brother-in-law who is a Certified General Accountant who I can turn to for financial and business advice. I have also been a participant in a self-employment program offered through our provincial government. This gave me some good training on running a small business.
My husband and I solely funded start-up costs through equity we had built in our home. Thank goodness he's so understanding and has learned to be a bit of a risk taker.
So, what's on your to-do list now? What's next for the business?
My immediate focus is on acquiring distributors and sales reps for North America. I am focused on existing companies in the healthcare product field who could add our product to their product line and am also reaching out to hospital gift shops. At the same time, I am exploring packaging and shipping for retail outlets because I believe this product has mass appeal.
In the long term, I would love to work together with healthcare professionals to create additional journals that would help people with specific illnesses. It's a long list of possibilities from diabetes to special needs kids to mental health.
I've got a lot of energy to make this business succeed. The desire to make a difference in the lives of individuals, families and healthcare professionals is what drives me to move My Care Necessities forward.
Imagine if patients and caregivers were more knowledgeable about the medications they took and the treatments they received. Our healthcare teams would be able to provide a more accurate and quicker diagnosis and treatment plan. That would benefit everyone!
You are so right. Well, thank you so much. We really appreciate your sharing your entrepreneurial experiences with us. Good luck with the business. We'll continue to watch your progress but with your level of passion, we know you will do very well.
Share this article
---
Additional Resources for Entrepreneurs