Negotiations
Negotiation Skills for Entrepreneurs
Negotiation skills for entrepreneurs are critically important to business success. Here are a number of scenarios where an entrepreneur's negotiation skills will come into play.
In a general sense, all business is negotiation.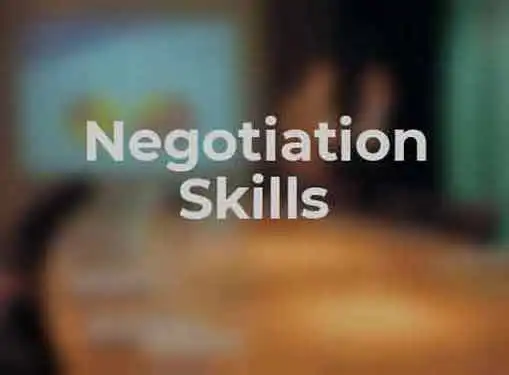 Rigid, inflexible business owners don't last very long because they never acquire the negotiating skills that are at the heart of their vocation. As an entrepreneur, it's in your best interest to hone your negotiating skills in preparation the endless barrage of "deals" you need to make during the course of normal business.
Many entrepreneurs fail to recognize the value of negotiation skills in everyday business. Instead, they operate under the assumption that the limit the application of sound negotiation techniques to major deals - and miss out on the benefits basic negotiation skills can offer them.
There are a handful of essential negotiating techniques that can be applied to nearly any business situation. For example, inviting the other person to share their perspective, clearly stating your own needs, and considering options in advance can all play an important role in helping your business run more smoothly and profitably.
If you're not convinced that negotiation skills just may be the one skill your leadership style can't live without, here are some common business scenarios you'll want to consider.
Supplier Relationships
Supplier relationships are a business area where negotiations can have a dramatic effect on your bottom line as well as your ability to conduct business without interruptions. Price is an obvious negotiation target. However, you should also be prepared to negotiate payment terms, length of contracts, and exclusive territorial rights to products or supplies that differentiate your brand.
Customer Sales
On the other side of the equation, negotiation should be a regular feature of your company's selling strategy. Sales units understand the importance of negotiation in complex service contracts and high volume product deals. But as the business owner, you'll need to remind your team that negotiation skills may also play a role in retail and other simple sales transactions. Again, focus not only on price, but also on the terms, satisfaction, and non-cash concessions.
Employee Hiring
Hiring processes nearly always culminate in a negotiation process. In addition to negotiating the employee's salary, you may also need to strike a deal over the employment contract, start date, and other benefits.
Securing Investors
Although investors would seem to have the upper hand, investment scenarios need to be thoroughly negotiated. Pay close attention to negotiations for the investor's exit strategy, rate of return, and ability to influence the company's strategic direction. You can pad the deal by requiring the investor to contribute services in his area of expertise.
Share this article
---
Additional Resources for Entrepreneurs