Franchising News
25 Franchises With The Worst Failure Rates
Written by Tim Morral
Published: 6/18/2012
BlueMauMau publishes its 2012 list of the worst franchises based on SBA loan failure rates.
Risk is a necessary part of small business ownership. Although buying into a proven and established franchise can increase the likelihood of startup success, franchises are far from failure-proof. In fact, in some well-known national franchise chains, there are more new franchise failures than successes.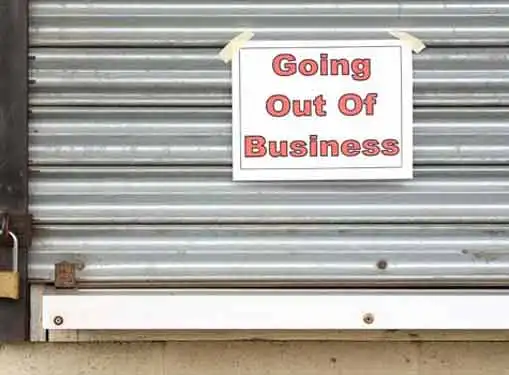 There can be many reasons why franchises fail. But recently, the reputable online franchise community Blue MauMau published a list of the 25 franchises with the worst failure rates. The list was provided by the SBA and based on the loan failure rates of franchisee borrowers. Although the list does not take into account data from franchisees that leveraged conventional bank loans, it is regarded as a reliable tool that lenders and entrepreneurs can use to gauge franchise potential.
In general, ice cream shops and quick service restaurant franchises lead the list of the franchises with the 25 worst failure rates for 2012. In the ice cream category, Marble Slab, Coldstone, Maggiemoo's and Carvel all have high SBA loan failure rates. Blimpie, Philly Connection, Mr. Goodcents and Quiznos are sub shop/quick service restaurant concepts with failure rates of approximately 40 percent or more.
High failure rates for specific franchises don't necessarily translate into similar failure rates for other franchises in the category. Huntington Learning is ranked 12th worst among all franchises with a failure rate of 49 percent. Yet other learning center franchises report dramatically better results. For example, Goddard schools has a 4.4 percent failure rate -- less than a tenth of the rate attached to Huntington.
BlueMauMau's complete list of the 25 franchises with the worst failure rates:
Golf, Etc. (71.08%)
Mr. Goodcents Sub & Pasta (64.71%)
Dream Dinners (59.70%)
Planet Beach (57.66%)
Carvel Ice Cream (56.41%)
Philly Connection (55.77%)
Petland (55.56%)
Beef O'Brady's (52.48%)
Cottman Transmission (52.21%)
Tace Del Mar (51.35%)
Juice It Up (50.98%)
Huntington Learning Center (49.26%)
Atlanta Bread Company (49.06%)
All Tune and Lube (46.15%)
Blimpie (45.74%)
Fast Frame (44.78%)
Kabloom (44.23%)
Marble Slab Creamery (43.66%)
Cold Stone Creamery (41.93%)
Fox's Pizza Den (41.38%)
Aamco Transmission (39.90%)
Maggiemoo's (Ice Cream) (39.39%)
Cornwell Quality Tool Company (39.22%)
Quiznos Subs (39.11%)
Budget Blinds (37.31%)
It's important for prospective franchisees to understand that even franchise concepts with low failure rates can't guarantee success. But with thorough research and a concentrated effort to avoid common franchisee mistakes, most sound franchises can be leveraged to create a successful small business.
Share this article
---
About Our Business News for Entrepreneurs
We publish news articles for entrepreneurs five days a week. Our small business news articles review trends in entrepreneurship, analyze the impact of new government policies, present relevant entrepreneurial research findings, and cover many other topics of interest to entrepreneurs.
---
Additional Resources for Entrepreneurs