Franchising News
Beef Production Slated To Drop Significantly In 2014
Written by Tim Morral
Published: 1/28/2014
USDA forecasts steep decline in beef production this year, impact likely to trickle down to restaurants, groceries and various other small businesses.
From fast food burger chains to high-end steak houses, much of the U.S. food service market relies on the beef supply for normal operations. But rising prices and a project shortfall in beef production may spell trouble for some businesses as well as beef-loving consumers in 2014.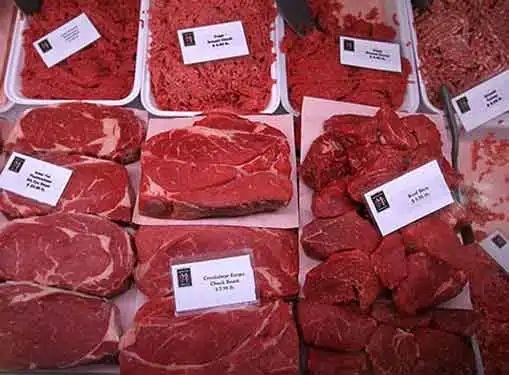 According to a recent USDA forecast, U.S. beef production is expected to decline significantly in 2014. Total feedlot inventories are at historic lows--10.6 million head of cattle, which is 5.4 percent lower than this time in 2013 and 6.7 percent lower than the five-year average.
The shortage of beef is having a significant impact on the cattle futures market. In mid-January, cattle future hit a record high of $143.93/cwt, a year-over-year gain of 14.4 percent and 36 percent above the five-year average for January. Rising prices will undoubtedly have a trickle down effect on many businesses and influence pricing methods, especially in restaurants that focus on beef-based menu items.
In response to declining supply, industry insiders expect rising beef prices to dominate the market for much of the year. In turn, it is anticipated that beef consumption will also decrease throughout 2014.
"The lower available supplies by definition means that per capita beef consumption will decline. It is important to recognize this consumption reduction not be uniform across households," Glynn Tonsor, livestock marketing specialist with K-State Research and Extension told AgWeb.com. Tonsor also noted that consumers' beef purchases will vary not only by income, but also by the importance individual households place on beef products.
However, price and supply aren't the only variables that are impacting U.S. beef consumption. Prior to the current shortage, demand for beef had already been declining as consumer demand shifted to other meat products.
"In the past we've had per capita beef consumption of 55 to 65 pounds, but that's coming down," Tonsor added. "Per capita consumption of beef has been going down the past two years and per capita consumption of chicken and pork have been going up. That will continue in 2014."
Share this article
---
About Our Breaking Small Business News
Our reporters cover all aspects of entrepreneurship. Our coverage is all about giving you news you can use to be a successful entrepreneur.
---
Additional Resources for Entrepreneurs