Franchising News
Big Opportunity Comes At A Cost For Senior Care Franchisees
Written by Tim Morral
Published: 6/3/2014
Senior care is one of the most affordable and fastest growing industries in franchising. But a report by the Franchise Business Review shows that senior care franchisees pay a non-financial cost for success.
Savvy entrepreneurs know that not all promising franchise opportunities are food-based. In fact, some of the fastest growing franchises are located in service industries--including franchises in the burgeoning senior care industry.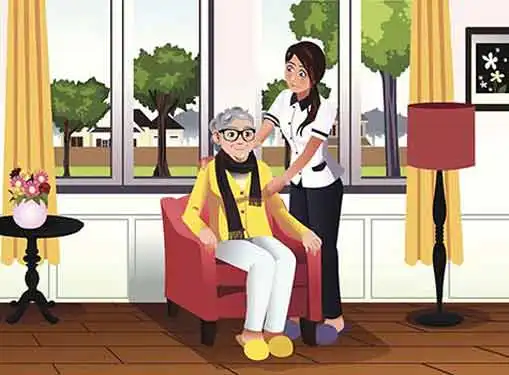 While many senior care franchises provide non-medical, in-home care for senior citizens, other franchises offer expanded services to non-seniors as well as individuals who require light medical assistance. With large numbers of Americans entering their golden years, senior care franchises are exploding in popularity and providing opportunities for new franchisees to quickly achieve returns on their investments.
According to a recent report by The Franchise Business Review, median initial investment for a senior care franchise is $101,900, significantly lower than franchises in other industries. In many cases, senior care franchises can be launched for less than $75,000 and break even within 6-9 months.
Likewise, The Franchise Business Review reports that the ROI for senior care franchises is higher than other types of franchises, with top franchises raking in more than $1M in gross revenue and gross margins of 30-40%, making these franchise opportunities attractive opportunities for would-be franchisees.
However, senior care franchisees often pay a price for their success. Although many entrepreneurs enter franchising to improve their quality of life, senior care franchises require a significant time investment (at least 60 hours per week) during the first year. In fact, it's not uncommon for franchisees to function as the primary office manager until the business grows enough to hire additional staff.
"There needs to be a plan to have someone available to handle phone calls from prospective clients, current clients, caregivers, and referral sources when the office is not physically open. In new homecare franchise locations, this can fall upon the individual owner for up to the first year," said Brian Petranick, president and CEO of the senior care franchise, Right at Home.
On the upside, senior care franchisees find their work rewarding because they are providing a valuable service to people in need. And franchising provides the credibility that individuals and families need to allow outsiders to enter their lives.
"Clients' families want to hire a reputable company to care for an aging parent, rehabilitating spouse, etc., and franchising provides that consistency for their peace of mind," added Reynolds.
Share this article
---
About Our News for Small Business Owners
Our reporters cover all aspects of entrepreneurship. Our perspective is all about giving you news you can use to start and grow your business.
---
Additional Resources for Entrepreneurs