Franchising News
Burger King Heads North Of The Border
Written by Tim Morral
Published: 8/28/2014
Fast food giant Burger King acquires Tim Hortons and becomes the world's third largest quick service restaurant franchisor-- and announces that it is leaving the U.S. for new Canadian headquarters.
Burger franchises are a staple of American culture. But in a recent move, mega-burger franchisor Burger King acquired the popular Canadian chain, Tim Hortons, and announced that it will move its headquarters to Canada, effectively skirting higher U.S. tax rates.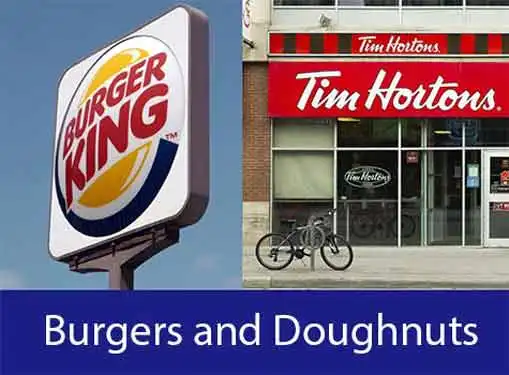 According to multiple sources, Burger King bought Tim Hortons for $11.4 billion, leveraging the financial assistance of Warren Buffett. Combined, the new company will boast 18,000 locations in 100 countries and earn an estimated $23 billion per year in revenue, making it the world's third largest quick service restaurant franchise.
"Our combined size, international footprint and industry-leading growth trajectory will deliver superb value and opportunity for both Burger King and Tim Hortons shareholders, our dedicated employees, strong franchisees, and partners," said Alex Behring, managing partner at 3D--the Brazil-based investment firm that controls Burger King. "We have great respect for the Tim Hortons team and look forward to working together to realize the full potential of these two extraordinary businesses."
As a condition of the deal, Burger King will move its corporate headquarters to Tim Hortons home country of Canada. Although the company is quick to point out that the two brands will continue to operate from their current homes bases in Miami and Ontario, the transfer of the company's corporate headquarters to Canada is expected to yield a significantly lower corporate tax rate for the Burger King franchise.
The New York Times has reported that the franchisor's decision to relocate corporate headquarters may also have been driven by Canadian regulators. By moving north of the border, the franchisor was able to appease regulators' concerns about a foreign firm buying an iconic Canadian franchise like Tim Hortons.
It's too early to determine how the move will impact Burger King franchisees and whether or not the decision to relocate will negatively impact U.S. consumers' perception of the burger franchise. While franchisees typically perform due diligence before buying a franchise, it's impossible to anticipate the possibility that the franchisor will offshore the corporation at some future date.
So for now, Burger King franchisees will have to adopt a wait and see approach--and hope that Behring was right when he said that the move will deliver positive outcomes to both the franchise and its franchisees.
Share this article
---
About Our Breaking Small Business News
Our reporters cover all the news that pertains to entrepreneurship. Our coverage is all about giving you news you can use to start and grow your business.
---
Additional Resources for Entrepreneurs