Franchising News
Chain Restaurants Are Shifting To Franchise Growth Model
Written by Tim Morral
Published: 10/3/2012
Report indicates that multi-site restaurants are moving away from a company-owned expansion model and aggressively pursuing franchising as a strategy for growth.
Company-owned chain restaurants are out and franchised restaurants are in, according to a new report by Technomic and Restaurant Finance Monitor.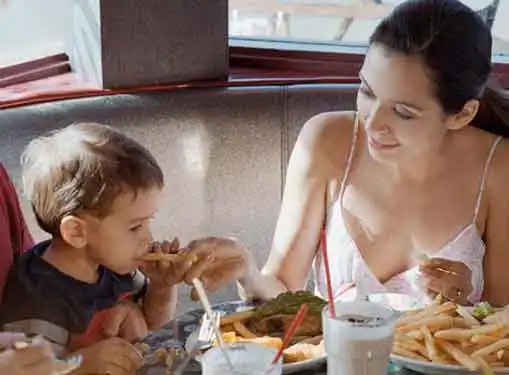 Rather than expanding their brands by launching additional company-owned locations, many multi-site restaurant operators are either committing or recommitting themselves to franchise-based expansion model. The report indicates that large chain operators are signing new franchise agreements to launch new sites or are acquiring preexisting locations to increase unit counts.
"Restaurant companies are shifting towards a franchise growth model by selling company-owned stores to raise money and reduce capital expenditures, focusing more on the brand and less on operations," said Technomic EVP Darren Tristano. "The fast-casual and quick-service segments in particular are seeing higher levels of appeal based on lower costs of entry and strong unit economic models."
The renewed emphasis on franchising is being driven by a variety of factors including a recent loosening of credit and an increase in the availability of vacant restaurant space. By expanding through franchising, chain restaurants have the ability to cash in on brand recognition while simultaneously reducing new site start-up and operating costs.
Others findings contained in the report include:
The Top 400 restaurant franchises earned $34 bullion in 2011 = nearly 10% of total commercial restaurant industry revenues.
NPC International leads franchise sales with $938 million in 2011. With 1,151 restaurants as of year-end 2011, NPC International is the world's largest Pizza Hut franchisee.
The majority (87%) of McDonald's sales were reported by franchisees for a total of $29.7 billion. The fully franchised Subway brand garnered $11.4 billion in revenue and Burger King franchises earned $7.4 billion.
But despite brand restaurant chains' eagerness to embrace franchising, prospective franchisees need to understand that not all franchise opportunities are the same. In addition to evaluating startup costs, franchisees need to assess the total costs of franchise ownership and other factors before committing to a specific brand or franchisor.
Share this article
---
About Our Small Business Magazine
Our reporters cover all aspects of entrepreneurship. Our coverage is dedicated to helping you to start and grow your business.
---
Additional Resources for Entrepreneurs