Franchising News
Chipotle Location Temporarily Shuts Down When Employees Quit
Written by Tim Morral
Published: 9/12/2014
A Chipotle franchise location in State College, PA, was forced to temporarily close after several management and crew workers resigned due to "borderline sweatshop conditions."
A new wrinkle emerged in the battle between fast food franchises and their employees this week, when multiple employees of a Chipotle restaurant in State College, PA, suddenly resigned--forcing the restaurant to temporarily close its doors to customers and remaining staff.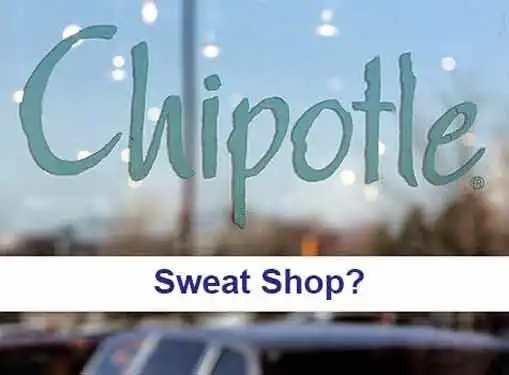 According to the Franchise Herald and other sources, the walkout was blamed on what employees described as "borderline sweatshop conditions." A sign taped to the door (and later posted on Twitter) claimed that nearly all of the store's management and crew had resigned. The note included the message "People>Profits," an apparent reference to employees' accusations that the franchise prioritizes bottom line business goals over the needs of its workforce.
A Chipotle spokesperson said that one of the employees who resigned was a manager who held the keys to the location. By locking the doors, Chipotle claimed that the manager and other exiting workers inconvenienced personnel who wanted to work, but couldn't enter the restaurant.
"Our Penn State restaurant was closed when a few employees quit, locking out a majority of others who are enthusiastic to return to work," said Chipotle spokesman, Chris Arnold.
Although the store re-opened later in the day, Bloomberg noted that Chipotle's corporate organization has faced criticism for paying its co-CEOs a combined $49.5 million in 2013. At the franchise's annual meeting this past May, more than three-quarters of the votes (77%) opposed these compensation levels.
In an interesting twist, PSU student and now former part-time manager, Stephen Healy, said that he posted the sign not as an indictment against the Chipotle franchise, but as a protest against that specific Chipotle store. He indicated that while most of the store's staff wants to quit, they are unable to leave because they are financially dependent on their jobs.
Employee walkouts are worst-case scenarios for business owners and franchisees. From soliciting employee suggestions and feedback to proactively maintaining a positive work environment, there are many strategies business owners can use to improve employee morale and prevent the kind of situation that recently occurred at the State College Chipotle.
Share this article
---
About Our Small Business News
If this news for entrepreneurs inspired you, you can find plenty more like it on our site. We cover important news stories for small business owners. In addition to breaking news for entrepreneurs, we also have tons of how-to articles that cover topics like writing a business plan, preparing a marketing plan, getting publicity and much more.
---
Additional Resources for Entrepreneurs