Franchising News
Consumers Want More Food Transparency From Fast Casual Franchises
Written by Tim Morral
Published: 12/15/2014
More than half of all diners expect restaurants to offer healthy menu items and provide greater visibility to menu ingredients.
Consumers want more information about the ingredients that fast food franchises use to make their meals--and savvy franchises are using the push for menu transparency to increase sales of healthy menu items.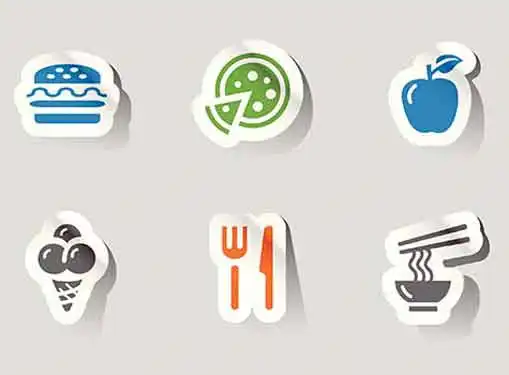 The trend toward healthier menu options in fast food isn't new. Over the past several years, McDonald's and other restaurant franchises have made moves to offer more wholesome menu options. But in response to growing concerns about food additives and other health threats, consumers are now demanding that restaurants provide improved visibility to menu ingredients.
According to a recent industry study by Technomic, two in five diners report that they are increasingly concerned about food additives. To counter these concerns, the fastest growing claims at the top 500 restaurant chains include "gluten-free," "natural" and "naturally raised."
However, the demand for menu transparency shows that diners don't place as much stock in the claims made by franchises as they do in the ingredients themselves. And the study showed that when diners can see that menu items contain pure, wholesome ingredients, their perceptions about the taste and healthiness of the food increases.
"Menu transparency is imperative and can help drive sales of healthy options," said Sara Monnette, senior director of Consumer Insights & Innovation at Technomic. "Telling an ingredient's story -- whether it's farm-raised, local or GMO-free for instance, can directly impact consumer decisions about what to order and where to dine."
Other findings from the Technomic Healthy Eating Consumer Trend Report included:
Nearly two out of three consumers (62%) said that restaurants are capable of offering food items that are healthy and tasty.
Consumers are primarily motivated to eat healthy for a balanced diet or to control their weight.
Diners are most likely to select healthy menu items at fast casual and casual dining eateries.
A quarter of Millennial consumers report that they are more likely to purchase gluten-free packaged food items now that "gluten-free" means no detectable levels of gluten.
Fast food franchisees need to consider the growing importance of menu transparency to consumers. In some cases, franchisees may need to pressure franchisors to improve visibility to ingredients in displays and promotional materials.
Share this article
---
About Our Small Business News
We publish news articles for entrepreneurs five days a week. Our small business news articles review trends in business management, analyze the impact of new government policies, monitor key economic indicators that impact small business, and cover many other topics of interest to small business owners.
---
Additional Resources for Entrepreneurs