Franchising News
Courts Address "No Social Media Disparagement" Clauses
Written by Tim Morral
Published: 5/22/2014
A recent legal ruling doesn't bode well for non-disparagement clauses, but franchisees probably can't rely on non-disparagement clauses to protect their right to free speech with franchisors.
The rise of social media has been a double-edged sword for businesses. On the one hand, social media sites have enabled brands to forge deeper connections with new and existing customers. But at the same time, social platforms have exponentially increased the risk of negative online exposure in the form of bad customer reviews and other content.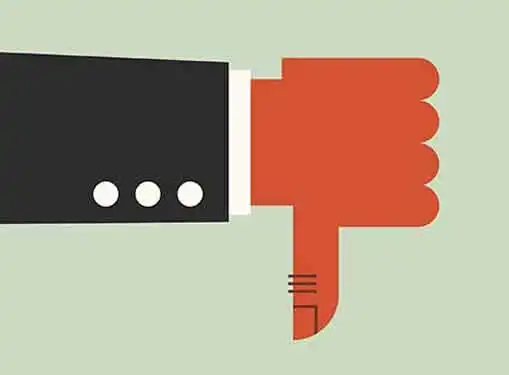 To mitigate the risk of unwarranted negative mentions, some businesses began to include non-disparagement clauses in consumer contracts, prohibiting customers from making negative statements about the company.
Recent legal developments, however, demonstrate that non-disparagement clauses are less than foolproof.
A recent legal decision regarding social media disparagement involved e-commerce provider KlearGear.
When a Utah customer, John Palmer, failed to receive items he ordered from the company, he posted a negative comment on the RipoffReport website.
KlearGear demanded that Palmer remove the comment or face a $3,500 fine for disparagement as described in its online Terms of Service. When Palmer failed to remove the comment or pay the fine, KlearGear reported the debt to credit reporting agencies Experian and Equifax, seriously damaging Palmer's credit rating.
U.S. District Judge Dee Benson recently awarded a default judgment to Palmer after KlearGear neglected to respond to his lawsuit. Benson ruled that KlearGear is responsible to the Bensons for defamation, intentional infliction of emotional distress and violation of the Fair Credit Reporting Act.
Franchisees that Criticize Franchisors May Still Be at Risk
While legal and legislative tides appear to be turning against non-disparagement clauses for consumers, BlueMauMau notes that the same protections probably do not apply to franchisees. For starters, franchise contracts are not the same as consumer contracts and most franchisors are free to execute pretextual termination of relationships with franchisees.
As long as franchisors retain pretextual termination power and can identify an appropriate pretext for ending the relationship, there is little franchisees can do to prohibit franchisors from taking action them when they speak negatively about the company.
So, for now franchisees still need to be very careful about the public comments they make about franchisors. More importantly, all franchisees need to understand the ramifications of their franchise agreements and consult legal counsel before taking any action that could jeopardize the future of the franchise relationship.
Share this article
---
About Our Entrepreneur News
If you liked this small business news article, you can find many other small business news articles on our site. We cover the latest news stories for entrepreneurs. In addition to breaking news for entrepreneurs, we also have tons of useful articles that cover common small business challenges like writing a business plan, preparing a marketing plan, getting publicity and much more.
---
Additional Resources for Entrepreneurs