Franchising News
December Franchise Growth Falls Victim To The Fiscal Cliff Fiasco
Written by Tim Morral
Published: 1/23/2013
Franchise Business Index takes a tumble in December due to the threat of tax hikes and lingering uncertainty about the so-called "fiscal cliff".
For quite a while, we've been hearing that the franchise sector is positioned for growth and expansion. But industry insiders have been upfront about the fact that the nation's budget crisis and the inability of lawmakers to agree on fiscal remedies could prevent many franchisees from implementing growth strategies that are crucial to employment and economic expansion.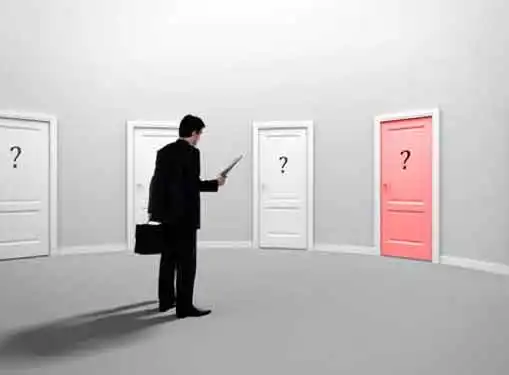 Now it appears that uncertainty over the "fiscal cliff" has exacted a measurable toll on franchise growth. The International Franchise Association's (IFA) recently released Franchise Business Index (FBI) for December showed a second consecutive month of decline. Coming in at 108.4, the December FBI represents a meager 1.1 percent increase over December 2011 -- not nearly enough to support the kind of growth that the franchise industry had hoped for.
"Franchise businesses remain poised to accelerate growth plans," said IFA President & CEO Steve Caldeira. "Unfortunately, Washington's inability to address the fundamental challenges facing our economy, such as the complexity of the tax code and long-term spending on entitlements that contributes to unsustainable debt, is keeping existing and prospective investors on the sidelines, thereby preventing Main Street franchise owners from creating new jobs."
Although half of the FBI's primary components showed no change in December, the overall index was affected by a decrease in self-employment. This decrease was significant enough to offset slight gains in both consumer spending and small business optimism.
Going forward, the concern is that sentiments about the federal deficit could continue to impede franchise growth during Q1 2013 and beyond.
"The tax increases that were implemented and continuing uncertainty about raising the debt ceiling and reducing the federal deficit could continue to weigh on the health of the franchise sector during the first quarter," said IHS Global Insight Senior Economist James Gillula.
Share this article
---
About Our Entrepreneur News Feeds
Our reporters cover all aspects of entrepreneurship. Our perspective is all about giving you news you can use to start and grow your business.
---
Additional Resources for Entrepreneurs