Franchising News
Do Franchisees Really Outperform Corporate Stores?
Written by Tim Morral
Published: 4/3/2014
Recent study tests the belief that privately owned franchises are more successful than locations that are owned and operated by franchisors themselves.
If you set aside franchisors' need for royalties and franchisees' need to achieve personal business ownership goals, franchise operations often boil down to a simple, but common question: Are independently owned franchise locations more effective and profitable than company-owned stores?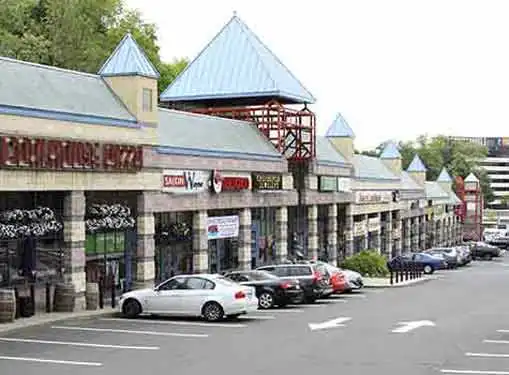 The issue of company ownership has ramifications for both franchisors and franchisees.
For franchisors, it can mean the difference between a business model that is primarily based on franchising and one that leans toward multi-site, company-owned operations. For franchisees, on the other hand, company ownership often translates into reduced opportunities for business expansion--typically considered one of the benefits of owning a franchise.
Historically, conventional wisdom has dictated that independently owned franchises are more successful than company-owned stores because franchisees have more at stake. If the location fails the franchisee goes belly up, while the failure of company-owned locations has less impact on individual stakeholders. In effect, the theory goes, the franchisee is an entrepreneur who cannot afford to fail, whereas the franchisor's manager is a company man who will get paid no matter what happens.
A report in the Australian franchise journal recently discussed the results of a new study by the Franchise Relationship Institute, exploring the reality behind the longstanding notion that franchisees outperform company stores--a concept that many believe is perpetuated by franchisors to make opportunities more attractive to prospective franchisees.
"Most franchisors enthusiastically talk of stores achieving an immediate lift in sales of over 20 percent when they change from being managed by the company to being operated by a franchisee," said Greg Nathan, director of research at the Franchise Relationships Institute.
In a review of more than 19 established franchise networks controlling more than 3,000 franchised and company-owned stores, the study found that when locations converted from company ownership to franchisee ownership/operation, there actually were significant improvements in sales growth, cost management and other performance categories. When businesses converted from a franchisee operation to company management, performance decreased.
But the study also discovered that clusters of well-resourced businesses within the same franchise system experienced no measurable differences in performance between franchisee and company management.
"Where a franchisor is willing to invest in solid management support and incentive systems for company stores, and the locations of these stores are strong enough to generate the sales to support this type of investment, they can perform as well or better than franchised stores," added Nathan.
While the study suggests that good management skills, rather than ownership type, is the key driver of a given location's success, there is also the question as to who gets the best locations.
There's always been a rumor that some franchisors keep the best locations for themselves and give the worst locations, the "dogs," to franchisees. This particular study didn't comment on that topic.
Share this article
---
About Our Small Business News
If this news for entrepreneurs inspired you, you can find plenty more like it on our site. We cover essential news stories for entrepreneurs. In addition to breaking news for entrepreneurs, we also have tons of helpful articles that cover common small business challenges like writing a business plan, preparing a marketing plan, selling a business and much more.
---
Additional Resources for Entrepreneurs