Franchising News
Dubai Embraces Franchises, And Franchisors Says It's Mutual
Written by Tim Morral
Published: 6/9/2015
Dubai appears to be a growing hotspot destination for franchisors, as evidenced by this past month's opening of franchises by Edublox from South Africa and FASTSIGNS International and 7-Eleven from the United States.
Franchising went global years ago, and Dubai appears to be the latest hotbed of international franchising activity.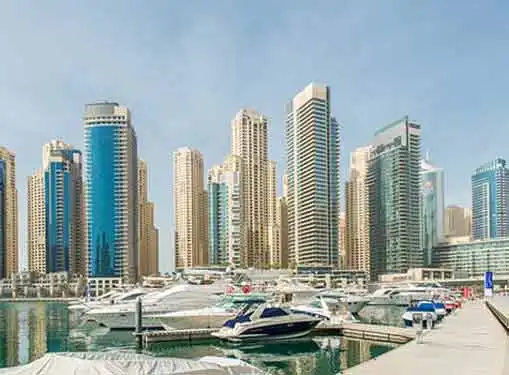 Photo credit: Elnur / Shutterstock.com
It's well know that Dubai is an attractive investment destination and a trade hub for multinational corporations, but Dubai's Department of Economic Development has also invested considerably in promoting Dubai as a great environment for small businesses in general, and franchises in particular.
It's no surprise that franchises are biting. The United Arab Emirates (UAE) economy is booming, and Dubai offers a highly cosmopolitan, well-educated and often wealthy customer base. Moreover, it's a very business-friendly climate, with minimal red tape and regulatory paperwork.
The Latest New Franchises in Dubai
Just this month, South African Edublox, which provide specialized educational programs for children who are struggling academically, opened in Dubai and has plans to open 42 clinics in the Middle East.
Texas-based FASTSIGNS International, a leading signs and visual communication franchisor, also opened its first Dubai franchise this month. They now have nearly 600 stores globally.
And then, just a few days later, convenience store franchisor 7-Eleven announced that they plan on opening their first store in Dubai within the next few months.
All of these expansions were initiated by master franchisors. A franchisor will typically sublicense a master franchisor to buy and sell their franchises within a large territory. It's a proven model , and it's clearly working well for these three franchises -- and for Dubai.
Commenting on 7-Eleven's planned entry into Dubai, Omar Bushahab, CEO of Business Registration and Licensing (BRL) with the Dubai Department of Economic Development (DED), said that 7-Eleven's new franchise opening in the area "underlines the ease of doing business in Dubai and its successful economic policy on one hand and the confidence international companies have in the emirate on the other hand."
It's clear that Dubai has been successful in its efforts to transform itself into a diversified, innovative service-based economy that is friendly to business.
With geographical proximity to Iran, Pakistan, Oman, Yemen, Saudi Arabia, Qatar and other countries, Dubai has created an oasis of stability in a turbulent region. That makes it an attractive market for investors.
Long story short, nobody should be surprised that Dubai is now the port of first call for international franchising brands that want to expand into the Middle East and North Africa.
Share this article
---
About Our Small Business News
If this news for entrepreneurs inspired you, you can find plenty more like it on our site. We cover important news stories for business owners. In addition to breaking news for entrepreneurs, we also have tons of how-to articles that cover common small business challenges like writing a business plan, buying advertising, getting publicity and much more.
---
Additional Resources for Entrepreneurs