Franchising News
Dunkin' Brands Wants To Increase Franchisee Diversity
Written by Tim Morral
Published: 10/17/2014
Dunkin' Brands Group is partnering with the NAACP to increase African-American franchise ownership and diversity.
Dunkin' Brands Group, the parent company of Dunkin' Donuts and Baskin-Robbins, recently partnered with the National Association for the Advancement of Colored People (NAACP) on the new Diversity Franchising Initiative aimed at increasing African-American franchise ownership in the U.S.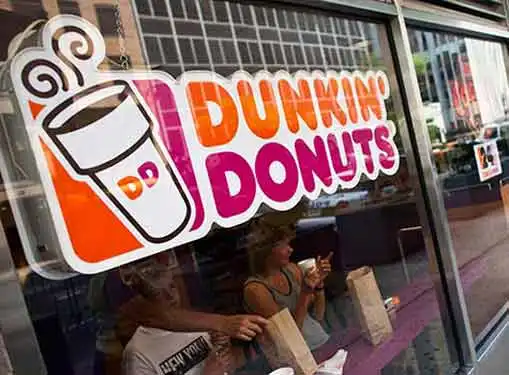 According to a press release from Dunkin' Brands, the partnership between Dunkin' Brands and NAACP will provide in-depth franchising education, training and networking opportunities. This includes helping franchisees overcome financial challenges associated with owning and operating a franchise.
Grant Benson, CFE, vice president of global franchising and business development at Dunkin' Brands said in a statement, "We are proud to launch this partnership with the NAACP. Working together, our goal is to increase African American participation in the franchise industry, not just with Dunkin' Donuts and Baskin-Robbins, but across a wide spectrum of franchising concepts available in the marketplace."
According to QSR magazine, Benson said that Dunkin' Brands will host workshops, seminars and webinars at a variety of state conferences held by NAACP. He explained, "While these educational sessions will be run by Dunkin' Brand representatives, the curriculum will be broad, encompassing the inner workings of franchising applicable to any business."
Dunkin' Brands isn't the only franchise brand making an effort to increase ownership diversity. Major hotel franchise, Marriott, is also committing to increase diversity among franchise owners, reported Fortune Magazine. Currently, only 17 percent of Marriott's more than 4,000 hotels across the world are owned by diverse franchise owners, a category that's defined by Marriott to include women, African-Americans, Hispanics, Asians, LGBT community members, veterans and people with disabilities. According to Fortune, Marriott is pledging to expand the number of women-and-minority-owned franchise hotels to 1,000 by 2020.
Marriott's head of diversity ownership, Julius Robinson, told Fortune, "Diversity is a big part of who we are as a company. We have diverse associates and diverse customers and we want to make sure diversity is exhibited in every level of the organization."
As women and minorities make up a larger percentage of business travelers and Marriott's key customer base, increasing workplace diversity among franchisees may equate to more profitable and successful hotels, according to Robinson.
Share this article
---
About Our Small Business News
If you liked this small business news article, you can find plenty more like it on our site. We cover important news stories for entrepreneurs. In addition to breaking news for entrepreneurs, we also have tons of helpful articles that cover topics like obtaining venture capital, buying advertising, getting publicity and much more.
---
Additional Resources for Entrepreneurs