Franchising News
Dunkin' Donuts Not The "Best Coffee In America", Says U.S. Patent & Trademark Office
Written by Tim Morral
Published: 11/29/2012
Popular donut franchise loses its bid to claim exclusive rights to the phrase "Best Coffee in America".
The coffee war between Dunkin' Donuts and Starbucks is old news. Some consumers swear by the richness of Dunkin' Donuts' brew, while others lean toward the distinctive flavor of Starbucks and wouldn't give up their half-caff double mocha lattes if their lives depended on it.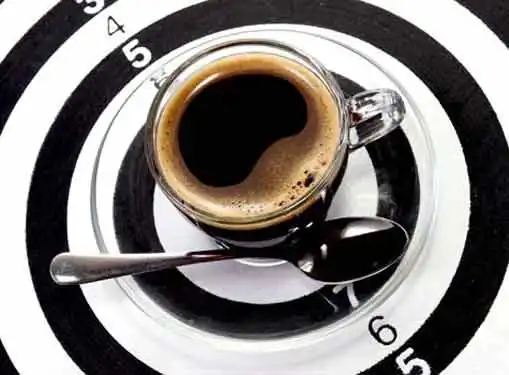 But recently, the coffee battle between the two franchises took an interesting turn when the U.S. Patent & Trademark Office refused Dunkins' application to trademark the marketing slogan, "Best Coffee in America".
The Boston Globe has reported that the Patent & Office rejected the application because the phrase is "merely laudatory and descriptive", and does not qualify for special protection under patent and trademark law.
Although superlatives are commonplace across the retail and food service marketplace, this isn't the first time the Patent and Trademark office has declined to award a trademark to a brand interested in gaining exclusive rights to the term. The Globe points out that more than a decade ago, Sam Adams beer manufacturer, the Boston Beer Company, unsuccessfully attempted to trademark the phrase, "Best Beer in America". Despite the rejected application, Sam Adams continued to use the slogan, sans trademark protection.
It's unclear whether Dunkin Donuts will appeal the decision or follow Sam Adams example and simply use the slogan to market their coffee without a trademark. However, the case offers some important lessons for small business owners interested in protecting intellectual property with trademarks and patents.
Trademarks are intended to differentiate products in the marketplace. So in most cases, the validity of the trademark depends on your ability to demonstrate that the trademark legitimately distinguishes your product(s) from the competition. In the case of a marketing slogan, if the phrasing is too vague or impossible to verify, it's unlikely that the USPTO will grant your request.
In general, the best approach is to make your slogan as unique and supportable as possible. But even then, you'll need to make sure the slogan is available by conducting trademark searches and by hiring a qualified trademark attorney to help guide you through the process.
Share this article
---
About Our Breaking Entrepreneurial News
If you liked this small business news article, you can find plenty more like it on our site. We cover important news stories for entrepreneurs. In addition to breaking news for entrepreneurs, we also have tons of how-to articles that cover topics like obtaining venture capital, hiring and firing employees, getting publicity and much more.
---
Additional Resources for Entrepreneurs