Franchising News
Food Quality Trumps Convenience In Fast Food Franchising
Written by Tim Morral
Published: 7/8/2014
Consumer Reports study shows that consumers are willing to drive further to patronize fast food restaurants with higher quality food items.
Location, location, location. It's a mantra of small business and in some cases, has been touted as one of the reasons why franchises fail. But for the nation's fast food franchises, location may not be nearly as important as food quality, according to a study by Consumer Reports.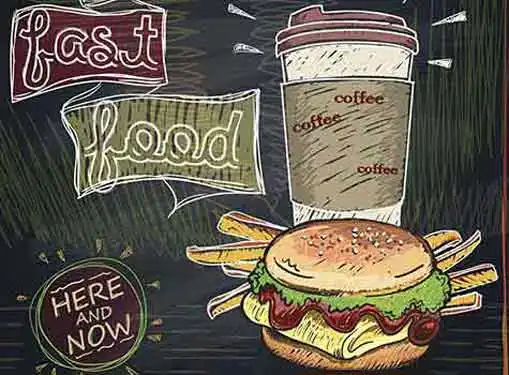 FastCasual.com recently reported that survey respondents are primarily concerned about seeking out quality food choices--and that convenient locations are only a secondary concern when it comes to choosing a fast food restaurant. As a result, McDonald's finished last in the burger category and KFC finished last in the chicken category--signs that consumer demand may be shifting away from franchisors that previously dominated the fast food market.
The top five results in each food category included:
Burgers
The Habit Burger Grill
In-N-Out Burger
Five Guys
Smashburger
Fuddruckers
Sandwiches and Subs
Portillo's Hot Dogs
Firehouse Subs
Schlotzsky's
Jason's Deli
McAlisters
Chicken
Chick-fil-A
El Pollo Loco
Popeyes
Boston Market
Bojangles
Burritos
Chipotle
Rubio's
Qdoba
Baja Fresh
Moe's Southwest Grill
Millennials appear to be the driving force behind the shift. Industry experts, including Technomic's EVP Darrent Tristano, point out that younger consumers prefer customized meal concepts--options that are typically not offered by large QSR chains.
Additionally, MIllenial consumers are more in-tune with the quality and freshness of ingredients, which is another area in which large fast food franchises have fallen short. "(McDonald's), which serves flash-frozen patties made with 100-percent USDA-inspected beef, touts them as free from ?'preservatives, fillers, extenders, and so-called pink slime.' Such a pledge might be comforting, but it's hardly a rousing endorsement," said Consumer Reports.
Share this article
---
About Our Small Business News
Our reporters give you breaking news that focuses on entrepreneurship. Our perspective is all about giving you news you can use to be a successful entrepreneur.
---
Additional Resources for Entrepreneurs