Franchising News
Fostering Sustainable Restaurant Growth In Sluggish Times
Written by Tim Morral
Published: 10/14/2014
Although the Great Recession officially ended in 2010, restaurant franchises are still facing hard times.
Business is not booming for most restaurants, Bonnie Riggs, restaurant analyst for the market research firm NPD Group, told Nation's Restaurant News in a recent interview. Riggs, who's been studying restaurant traffic trends for more than 30 years, says business has never been as sluggish as it is today for restaurants.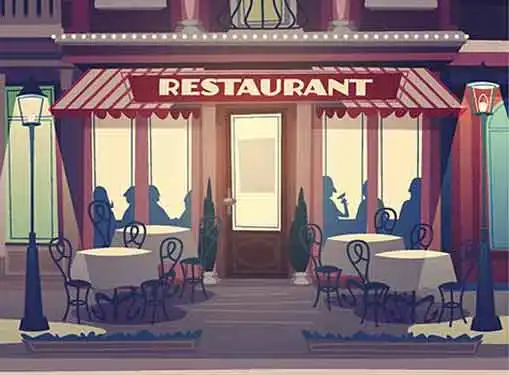 Most restaurants have yet to bounce back since visits fell 3 percent at the height of the recession in 2009, and there are little signs of improvement on the horizon according to NPD Group.
"We are forecasting for the industry to grow less than half of a percent per year out to 2022 in terms of [foot] traffic," Riggs explained to Nation's Restaurant News. "That's less than [the projected] population growth."
At the same time, median U.S. household income fell about 8 percent since 2007, hovering at $51,900 in 2013 according to the Census Bureau's latest report, while commodity prices are on the rise. In another story, Nation's Restaurant News noted that commodity prices have increased roughly 20 percent in the past two years.
While this is a challenging scenario for most restaurant franchisees, there are some restaurants faring better than others. The NPD Group's research shows that customers favor more upscale experiences. In the last year, visits to fine dining restaurants with an average check size of $40 were up 3 percent. Visits to QSRs with an average check size of $5 remained flat year over year.
Although fine dining restaurants are seeing increased sales and traffic, customers who frequent fine dining establishments only represent 1 percent of the people who eat out, according to NPD Group. Trade publication, Pizza Marketplace, noted that the growth in fine dining visits is not a substantial enough portion of the total restaurant industry to increase overall traffic for all types of restaurants.
These statistics are worrisome for most QSR franchisees, but it's more important to focus on delivering an exceptional customer experience, Briggs advises. There are still opportunities to become a million dollar franchisee, even in sluggish economic times.
"I would make sure, for one thing, that I had a really good website, because social media is where it's at," Briggs told Nation's Restaurant News. "The first place [customers] go to know about restaurants is the website. You have to keep that alive and exciting and make them want to come to your restaurant.
Share this article
---
About Our Small Business News
Our journalists cover all aspects of entrepreneurship. Our coverage is all about giving you news you can use to be a successful entrepreneur.
---
Additional Resources for Entrepreneurs