Franchising News
Franchises Benefit From Increased Business Spending
Written by Tim Morral
Published: 3/28/2014
Rising corporate expenditures on food and services are good news for franchises and other establishments, with businesses across the nation increasing their travel spending budgets.
In yet another sign that American companies are more confident about their financial prospects and the overall economic outlook, U.S. businesses are increasing expenditures on restaurants and other services, signaling a marked rebound in corporate travel spending.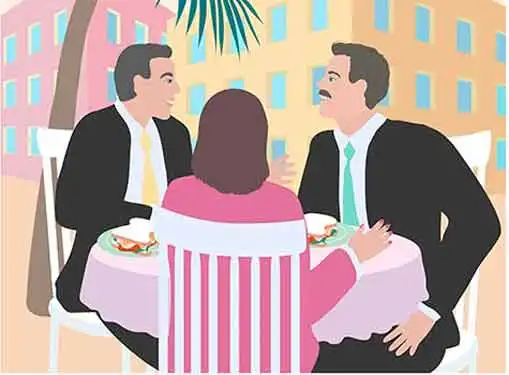 Citing restaurant industry research, the Nation's Restaurant News recently reported that the average restaurant check for business meals jumped from $50.78 in 2012 to $53.88 in 2013--a 6.1 percent increase that contributed to a 3.8 percent rise in annual U.S. business travel spending.
"The numbers show corporations took their clients and staff out to eat more often and spent more when they did," said Vic Macchio, founder and chief executive at Dinova, a global service partner for restaurants and corporations.
The trend toward higher travel spending is expected to continue in 2014, with total business travel spending forecasted to rise by 6.6 percent to $289.8 billion. Likewise, the total number of business trips is anticipated to increase 1.7 percent to 461 million.
"Airports and hotels will be busy as American companies gain confidence and invest in travel to drive growth. And because business travel is a leading indicator of employment, this news is also another positive sign for the labor market," said Michael W. McCormick, executive director and chief operating officer at the Global Business Travel Association.
Rising business travel spending is good news for restaurant franchises and other franchises that provide services for travelers. Although franchises as a whole saw solid growth in 2013, the franchising sector is extremely susceptible to changes in consumer and business spending habits. The positive forecast for the coming year bodes well for franchising, since many franchisees are hoping to build on last year's success with planned growth initiatives in 2014.
Share this article
---
About Our Small Business News
We publish news articles for entrepreneurs five days a week. Our entrepreneur news articles review trends in business management, analyze the impact of new government policies, present relevant entrepreneurial research findings, and cover many other topics of interest to entrepreneurs.
---
Additional Resources for Entrepreneurs