Franchising News
Franchises Want Additional Coronavirus Relief But White House Says No
Written by Ken Gaebler
Published: 8/29/2020
As Congress remains stonewalled on a coronavirus relief package, and President Trump politicizes the issue, many franchisors are worried that relief may come too late.
For most of the summer, the International Franchise Association (IFA) has been lobbying Congress to lower a threshold in proposed coronavirus relief legislation that would limit relief loan recipients to only those businesses that have lost more than 50 percent of prior-year quarterly revenues.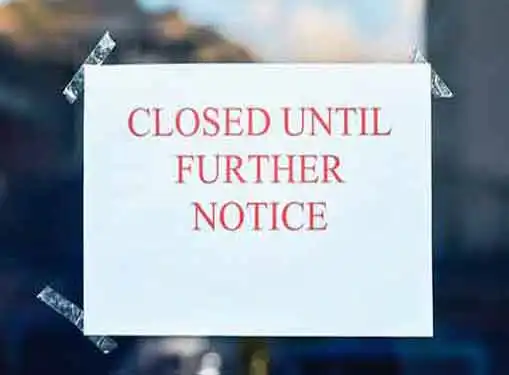 Many franchisor and franchisee businesses have been hit hard by the pandemic, yet they might not have been hit hard enough to be eligible, if the 50-percent threshold becomes law.
Accordingly, the IFA wants the threshold to be lower.
Nearly 200 franchise brands, including UPS, Dunkin', Orange Theory, Drybar, Cinnabon, Great Clips, Ben & Jerry's and Coca-Cola, recently sent Congressional leaders a letter advocating for more expansive eligibility for an updated Paycheck Protection Program (PPP).
"The small businesses that comprise these brands have worked to create a safe, clean, and compliant environment for their customers and employees alike, often while operating at a greatly reduced capacity," said Matt Haller, IFA Senior Vice President of Government Relations and Public Affairs. "Congress should act quickly to support small businesses like these as the pandemic continues to ensure they can stay afloat and keep their employees during this difficult time."
Earlier this month, IFA ran a week-long advertising campaign highlighting changes needed in the PPP and 7(a) loan programs that they believe are essential to protect small businesses and their millions of employees. The five-figure digital buy targeted Washington politicians, with social media ad placements and news site ads, focused exclusively on the Washington DC metro area.
The lobbying and ad campaigns have to date not resulted in a win for franchisors. The White House has taken the view that no more federal help is needed to stimulate the economy, and Congressional gridlock between Democrats and Republicans have limited aid to small businesses and the unemployed who continued to suffer.
A major point of contention between the two parties is whether states and cities should get aid, with the Trump-Republicans politicizing the issue, and not wanting large urban areas, which are predominantly Democratic, to get aid.
The logic in that is of course flawed, given that large cities drive most of the economic growth of the country, contain larger populations of hurting people, and generate most of the country's tax revenues.
For franchisors and franchisees, the merits of the various sides' arguments don't matter. All they can do is write letters and invest in ad campaigns, while their numbers dwindle -- as many franchisees close up shop for good.
Share this article
---
About Our Entrepreneur News Feeds
Our small business writers cover everything related to what entrepreneurs want and need to know. Our coverage is all about giving you news you can use to start and grow your business.
---
Additional Resources for Entrepreneurs