Franchising News
Franchising Industry Wrestles With Sexual Harassment Charges
Written by Tim Morral
Published: 2/26/2014
Recent allegations of sexual harassment at high profile franchises spark renewed concerns about sexual discrimination in franchise work environments.
Sexual harassment is a serious concern in every small business workplace. But over the past few years, a trend of sexual harassment allegations at some of the nation's most recognizable franchises is drawing attention to a problem that appears to exist across the franchise industry.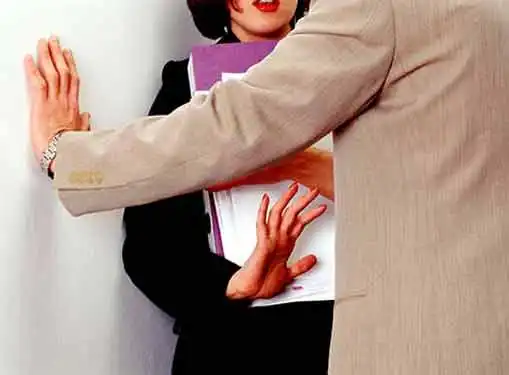 Recently, Blue MauMau reported that a former employee of Hardee's fifth largest franchisee (Rapid City, South Dakota) filed a sexual discrimination lawsuit alleging that the store manager subjected him to unwanted sexual advances. This lawsuit comes on the heels of similar allegations that have plagued the franchise industry over the past few years:
In 2010, a Burger King franchisee agreed to settle a $2.5 million lawsuit by 89 female employees who claimed to have been subject to a range of harassing circumstances including obscene comments, unwanted touching, exposure to genitalia, strip searches and even rape.
Two Texas-based Sonic Drive-In franchises settled a suit alleging that a manager sexually abused two teenage, female employees, and threatened one of the teens with a knife in the restaurant's kitchen.
An Illinois Subway franchisee settled a lawsuit filed by the EEOC, alleging that a male assistant manager subjected a female employee to repeated sexual comments, sexual propositions, name-calling and sexual touching.
These and other cases illustrate the threat workplace sexual harassment poses to the franchising industry -- a single incident can tarnish that national brand and impact every franchisee in the network. However, there are several things franchisees and franchisors can do to protect their employees and reduce the risk of sexual harassment litigation.
Educate yourself and your employees. By educating store managers and employees about sexual harassment, you can create a common understanding about the kinds of behaviors that won't be tolerated in your workplace.
Create an anti-harassment policy. Anti-harassment policies establish a process for reporting instances of sexual harassment and lay the groundwork for addressing violations, if and when they occur.
Establish a disciplinary process. The wrong time to develop a disciplinary process is after an incident has occurred. But with a clearly communicated disciplinary policy in hand, you can respond to allegations of sexual harassment in a timely and appropriate manner.
Although it may be impossible to completely eliminate instances of sexual harassment in franchises and other work environments, franchisees have a moral and legal responsibility to make every possible effort to prevent harassing behaviors and to create safe work environments for their employees. Franchisors, in turn, in order to protect their brand, must enact strict policies that discourage harassment by franchisees.
Share this article
---
About Our Small Business News
If you enjoyed this article, you can find plenty more like it on our site. We cover current news stories for entrepreneurs. In addition to breaking news for entrepreneurs, we also have tons of how-to articles that cover common small business challenges like writing a business plan, preparing a marketing plan, getting publicity and much more.
---
Additional Resources for Entrepreneurs