Franchising News
Franchising Takes Aim At Massachusetts Statuory Worker Classification
Written by Tim Morral
Published: 7/30/2013
Industry stakeholders insist that current Massachusetts law is prohibitive to franchisees and is driving franchisors away from adding new franchise locations in the state.
Are franchise owners independent contractors or are they employees of their franchisors? That's a question that is being vigorously debated in Massachusetts as the franchise industry squares off against the state legislature regarding the commonwealth's current statutory worker classification test in the employees versus contractors debate.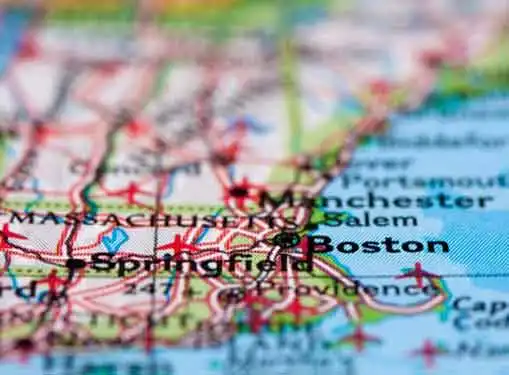 Currently, Massachusetts applies an "ABC" test to determine worker status. Criteria for the test include whether the worker is free from control and direction, whether the worker serves outside the usual course of business of the entity for which the service is performed, and whether the worker can conduct the business independently of the other entity. Unless all three conditions are met, which means that franchisees are now viewed as employees of their franchisors.
"Massachusetts' current statutory three-pronged 'ABC Test,' as well as recent related litigation to assess whether an employment relationship exists between franchisees and franchisors, has created a chilling effect on franchise growth in the Commonwealth," said Dean Heyl. senior director of of State Government Relations, Public Policy & Tax Counsel at the International Franchise Association. "IFA and our members are eager to work with lawmakers to develop a legislative solution that protects franchisees from being classified as employees while they act as their own bosses through franchise ownership."
As a result of the law, many franchisors are advising against the development of new franchises in the state, at least until the legislature is able to resolve the issue and determine that franchisees are independent contractors rather than employees.
But delaying the launch of new franchises doesn't help the franchises that are currently active in the state. Presently, Massachusetts is home to more 13,500 franchises employing more than 149,000 workers and generating $15 billion in revenue each year. Unless the state resolves the issue soon, it's likely that many franchisors will transition away from independently owned locations to corporate-owned stores.
Share this article
---
About Our Breaking Entrepreneurial News
Our entrepreneurial news is packed with useful information for small business startups and entrepreneurs. Learn about small business management, financing, marketing & technology.
---
Additional Resources for Entrepreneurs