Franchising News
Franchisor Settles Religious Discrimination Lawsuit
Written by Ken Gaebler
Published: 9/1/2020
A McDonald's franchisor in Florida earlier this month agreed to settle a religious discrimination lawsuit filed by the U.S. Equal Employment Opportunity Commission (EEOC).
A Jewish job applicant applied with a McDonald's franchisor to be a part-time maintenance worker.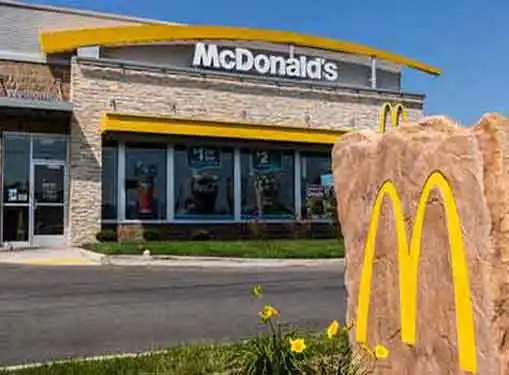 Things got complicated when the company refused to hire the worker because, due to his religious practices, he would not shave his beard.
McDonald's, it turns out, has a "completely clean-shaven" grooming policy, which the company has said is intended to convey an "image of wholesomeness" to the public.
The applicant offered to wear a beard net as a solution but that attempt at a resolution was denied. The applicant then reported the religious discrimination to the EEOC.
The EEOC took the case and asserted that the denial of an accommodation request, in this case asking to be able to wear a beard net, violates Title VII of the Civil Rights Act of 1964.
Title VII makes it illegal to discriminate based on religion and mandates that employers reasonably accommodate the sincerely held religious beliefs of any job applicant or employee, unless it poses an undue hardship.
The EEOC filed suit against Chalfont & Associates Group, Inc., doing business as McDonald's, which operates multiple McDonald's franchise locations in the Orlando, Florida area.
The EEOC ultimately prevailed in the case.
To settle the matter, McDonald's is paying $69,555 in monetary relief to the applicant. In addition, McDonald's has said it will amend its grooming policies, conduct live anti-discrimination training, and provide written notice to each employee regarding his or her rights under Title VII.
McDonald's must also let the EEOC know of any religious accommodation requests that it denies and post notices at all of its restaurants about the lawsuit.
Key Takeaways for Franchisors and Franchisees
This McDonald's case should be a reminder to franchisors and their franchisees that personal religious expression and earning a living cannot be at odds in the United States. Accommodations must be made whenever possible, or else you can be sued for discrimination.
"Employers should review their personnel policies to ensure that they permit the reasonable accommodation of employees' religious beliefs," said Robert Weisberg, regional attorney for the EEOC's Miami District, who was involved with the McDonald's religious discrimination case.
"There is no inherent conflict between personal religious expression and earning a living, and federal law supports that view," said
Violating employment discrimination can leads to fines and other actions.
It's also not good PR, especially for a mature, high-profile company like McDonald's.
August was not a good PR month for McDonald's, with accusations that ex-CEO Steve Easterbrook allegedly had sexual relations with an employee and then concealed evidence of at least one other sexual relationship with another subordinate while under investigation.
Easterbrook resigned from his CEO job because of the accusations. At the time of his departure, however, he received tens of millions of dollars in compensation.
In a sharp deviation from normal forgive-and-forget, public-company protocols, McDonald's is now suing Easterbrook to get some of that money back.
Share this article
---
About Our News for Small Businesses
Our small business news site is packed with the latest news for small business startups and entrepreneurs. Learn about small business management, financing, marketing & technology.
---
Additional Resources for Entrepreneurs