Franchising News
Franchisors Develop New Programs To Help Franchisees Get Started
Written by Tim Morral
Published: 4/6/2015
With commercial lending still difficult for new business owners to secure, franchisors are devising creative strategies to help fund aspiring franchisees.
Although the lending market has eased since the recession, aspiring entrepreneurs still face challenges in securing loans for franchise and independent business acquisitions.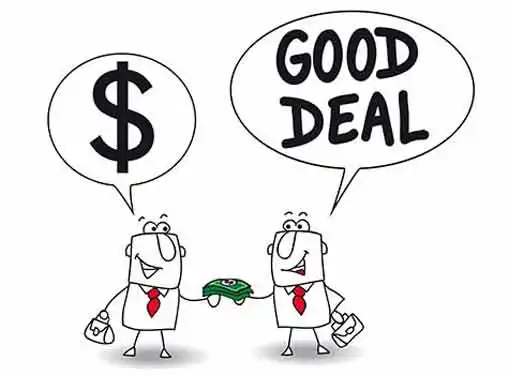 But franchisors aren't letting lending challenges hold them back. In some cases, franchisors are creating innovative lending programs to help franchisees with operational experience acquire and grow franchise locations.
Dipping Into the Cash Pot
The Melting Pot, a fondue concept based out of Tampa, developed a program it calls "Path to Grow". Through the initiative, The Melting Pot will finance as much as 95 percent of the purchase price for individuals acquiring a location from a retiring franchisee.
"The idea is we can take operators that have experience in running restaurants and are great at operations, but who are missing that financial piece," Dan Stone, vice president of development for The Melting Pot told Nation's Restaurant News. "We've come up with a way to cast a wider net and get experienced operators into the system."
Here's how Path to Grow works: The Melting Pot will create a partnership with an operator looking to purchase a location, and will own 51 percent of the partnership. The franchisor then loans 70 percent of the cost to the partnership to acquire the location. The three-year loan carries an interest rate of 5.5 percent. In addition, The Melting Pot will contribute 15 to 25 percent of the acquisition cost as an initial cash contribution, while the prospective franchisee contributes the remaining 5 to 15 percent.
The partnership company that is in charge of operating the restaurant will ultimately pay off the loan. Once it's repaid, the operator can then buy out the 51 percent stake in ownership from The Melting Pot by repaying the amount paid by the franchisor in the cash contribution.
Finance Tips for Future Franchisees
It isn't uncommon to come across franchise models that offer internal lending programs. But as you search for options in financing for franchises, it's important to remember a few key tips:
Be ready to put down roughly 20 percent of the cash you'll need to acquire the location.
Conventional lenders can fund franchises, but your request for a loan might not be approved. If this is the case, research the option of a government-backed Small Business Administration (SBA) loan.
While it might be tempting to tap into a 401(k), Individual Retirement Account (IRA) or other retirement funds instead of securing a loan, consider the tax implications of doing so. The use of retirement savings can result in a 10 percent penalty if you're under the age of 59.
The key takeaway is that there are a variety of options available for financing a franchise. When you consider how you will fund your franchise acquisition, cast a wide net--and don't overlook the possibility of creative financing programs offered by franchisors themselves.
Share this article
---
About Our News for Small Businesses
Our small business news site is packed with useful information for small business startups and entrepreneurs. Learn about small business management, financing, marketing & technology.
---
Additional Resources for Entrepreneurs