Franchising News
Franchisors Embrace Soup And Salad Dining Trend
Written by Tim Morral
Published: 2/13/2012
Demand for healthier fare is driving menu changes in small eateries and restaurant franchises.
Soup and salad have always been a popular menu combination. But according to a new study, soups and salads are experiencing substantial gains in restaurants and franchise eateries as consumers look for even healthier fare.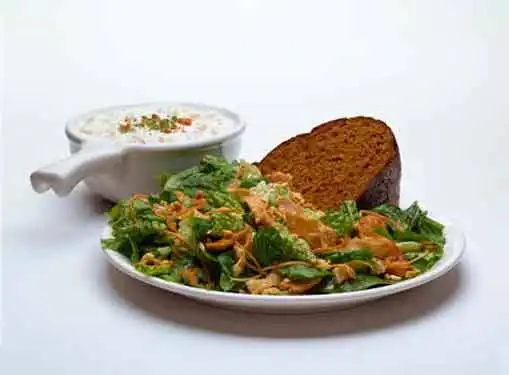 Foodservice researcher Technomic's "Left Side of the Menu: Soup & Salad Consumer Trend Report" reveals that 61% of consumers now order soup during restaurant excursions, at least on an occasional basis -- an increase of 9% from just two years ago.
Salads have experienced an even more pronounced leap in demand. Approximately half of all consumers now order a salad all the time when dining out, up from 34% in 2009. Likewise, the number of consumers who report occasionally ordering a salad now stands at 81%.
Healthy eating appears to be the primary motivating factors behind the soup and salad trend. More than three out of four consumers who purchase salad more often say they're seeking a healthier option, while approximately half indicate they are interested in a lighter menu choice.
"Healthy options and portion variety are driving factors in today's soup and salad menu positioning," says Technomic Director of Consumer Research Sara Monnette.
"Operators are revamping their menus in response to consumer demand for soup and salad as a standalone entrée, side substitution, an appetizer, or a component of a combo meal. There are many menu variations in which soups/salads are now offered."
Small business restaurateurs (independent or chain) need to carefully evaluate their capabilities in meeting demand for soup and salads.
From a supply standpoint, it's imperative to have reliable vendor relationships for produce and other fresh ingredients. But most importantly, restaurant owners will need to consider new ways to allow their patrons to incorporate soups and salads into their dining experiences.
Share this article
---
About Our Small Business News
Our small business news site is packed with breaking news for small business startups and entrepreneurs. Learn about the latest business news and financial news concerning the market and the economy.
---
Additional Resources for Entrepreneurs