Franchising News
Funding Business Emergencies
Written by Tim Morral
Published: 11/11/2013
Fast Casual discusses how franchise owners should develop a plan for funding the most common types of small business emergencies.
Is your small business franchise financially prepared to manage the fallout from a business emergency? Business emergencies come a variety of shapes and sizes, and are more common than you think. If you haven't developed a financial recovery plan before the emergency occurs, you may find it difficult to achieve the cash flow and capital funding it takes to get your company back on track.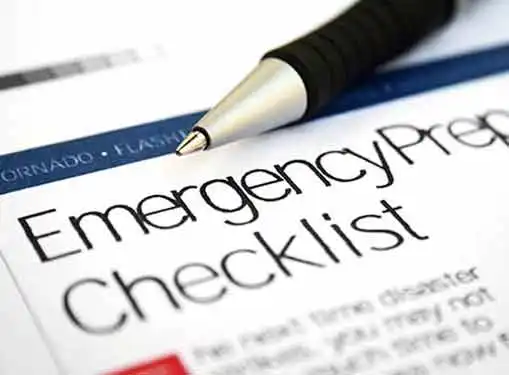 A recent Fast Casual report discussed the most common types of emergency scenarios in franchising--all of which require quick access to cash for operations and/or capital expenditures.
Unexpected Emergencies. Natural disasters aren't the only unexpected emergencies small franchises have to manage. Burst pipes, new landlords and other unforeseen threats can quickly jeopardize your operation. Depending on the emergency, it can take some time to receive insurance proceeds, and you will need a way to finance payroll and other expenses until the insurance check arrives.
Physical Space Updates. Many franchises are required to update and remodel their physical spaces every few years. Although interior and exterior updates usually have a long-term benefit, you need to consider how you will fund required improvements in the short-term.
Business Growth. Believe it or not, business growth can present a funding emergency for many small businesses. If rapid growth requires you to expand your business too quickly, it could jeopardize your ability to seamlessly operate your business while funding your expansion.
Now here's the kicker: traditional bank loans are often not an option for emergency scenarios. Loans less than $15,000 fall into the microloan category and are not worth the bank's time to underwrite. Additionally, traditional loan applications from small businesses have as high as a 70 percent rejection rate.
To secure funding during emergency scenarios, franchise owners and small business owners should consider a variety of alternative financing vehicles and understand how to get a microloan. Alternative lenders, SBA-backed financing and other funding sources are all viable options. But the key is to thoroughly understand the benefits of all of the available funding opportunities and create a funding strategy long before an emergency occurs.
Share this article
---
About Our Small Business News
If you enjoyed this article, you can find other breaking news for entrepreneurs on our site. We cover important news stories for entrepreneurs. In addition to breaking news for entrepreneurs, we also have tons of helpful articles that cover things like writing a business plan, hiring and firing employees, working with family members and much more.
---
Additional Resources for Entrepreneurs