Franchising News
Jimmy John's No Compete Agreement Under Fire
Written by Tim Morral
Published: 1/7/2015
New York Attorney General Eric Schneiderman investigates the franchise's non-compete agreement for unfairly prohibiting low-wage workers from finding new jobs.
In theory, non-compete agreements are supposed to protect trade secrets or proprietary knowledge when a high-ranking employee leaves the company. But should frontline, low-wage workers in a sandwich franchise be subject to non-compete restrictions?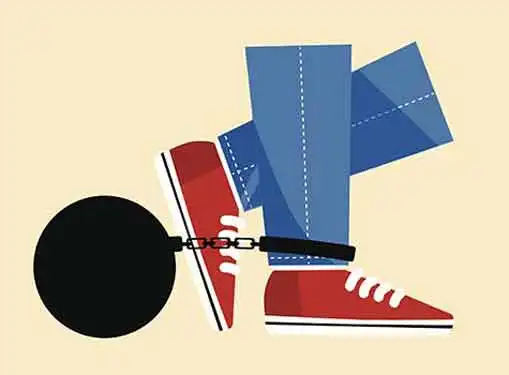 According to BlueMauMau and other sources, that's a question New York Attorney General Eric Scheiderman is asking about the unusual non-compete agreement Jimmy John's requires from its sandwich makers.
Is Jimmy John's Non-Compete Agreement Fair?
In October, the Huffington Post published the purported text of Jimmy John's non-compete agreement:
Employee covenants and agrees that, during his or her employment with the Employer and for a period of two (2) years after ... he or she will not have any direct or indirect interest in or perform services for ... any business which derives more than ten percent (10%) of its revenue from selling submarine, hero-type, deli-style, pita and/or wrapped or rolled sandwiches and which is located with three (3) miles of either [the Jimmy John's location in question] or any such other Jimmy John's Sandwich Shop.
If enforced, the non-compete agreement would prohibit workers from employment not only at direct competitors like Potbelly or Subway, but at any establishment (within a 3 mile radius) that derives more than 10 percent of its revenue from sandwiches, effectively driving workers out of the food service industry.
As a result of the release of this information in October, many in the restaurant community questioned the agreement's legitimacy and members of Congress asked the FTC to launch its own investigation into the practice.
New York AG Launches Investigation
BlueMauMau reported that the New York attorney general has asked Jimmy John's to provide information about the non-compete agreement that franchise employees are required to sign. Franchisees are also being asked to provide samples of non-compete clauses or agreements distributed by the franchisor.
While each state legislates non-compete agreements differently, Schneiderman has indicated that agreements that prohibit workers from finding jobs are often prohibited in New York and Jimmy John's agreement may be outside of state law.
The key issues appear to revolve around the claim that workers who make and deliver sandwiches aren't usually trusted with trade secrets or confidential customer lists, and their future employment in no way threatens the franchise's ability to compete effectively.
Share this article
---
About Our Small Business News
Our entrepreneur news feed is packed with useful information for small business startups and entrepreneurs. Learn about the latest business news and financial news concerning the market and the economy.
---
Additional Resources for Entrepreneurs