Franchising News
Managing Risk In Food Service
Written by Tim Morral
Published: 8/2/2013
Fast Casual serves up several strategies to help small restaurants manage risk and mitigate the threat of lawsuits or other costly consequences.
Risk is an inevitable part of doing business--a counterpart to the opportunities that are inherent in owning and operating a small business. But for a variety of reasons, food service businesses, whether franchised or independently owned, face an elevated operational risk environment in which the potential for lawsuits and other threats is a fact of everyday life.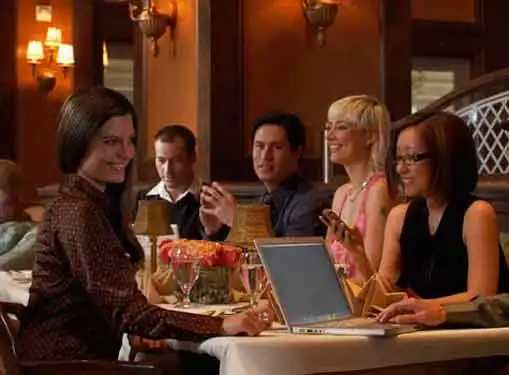 The upside is that there are several strategies restaurants and food service operations can execute to improve risk management. Recently, Fast Casual turned to California-based insurance agency, SullivanCurtisMonroe, to discuss a number of areas that are ripe for improved risk management practices.
Supply Chain. Supply chain disruptions present a serious threat to restaurants since the loss of a single supplier or delivery schedule can dramatically alter food quality and service levels. All supply chain relationships need to be managed and maintained on a regular basis.
Equipment. Mechanical breakdowns caused by power surges, operator error or other unexpected circumstances can quickly grind your operation to a halt. In addition to periodic equipment inspections, operators need to be educated about the proper use of equipment.
Spoilage. Power outages and other events do more than disrupt service--they can potentially cost your operation hundreds or even thousands of dollars in lost inventory. To mitigate risk, evaluate your situation and create a response plan to address various spoilage scenarios.
Food Safety. Contaminated food is a serious threat, incurring real world costs and negative publicity for your brand. Review food-handling procedures and ensure that all employees follow sound food safety protocols.
IT and Internet. In today's business environment, data theft is a very real risk for businesses of all shapes and sizes. If you're unsure about the state of cyber security in your restaurant, consider working with an IT consultant to fully secure your customers' credit card data and protected information.
Lastly, it's important to make sure that your restaurant has insurance coverage in place to further mitigate risk. With the right coverage, the financial impact of unexpected events can be blunted, if not completely neutralized.
"It takes attention to many details to create a profitable food business, including the freshness of ingredients, the right equipment and a dedicated, service-oriented workforce," said Craig M. Kwitoski, vice president at SullivanCurtisMonroe. "Even with these ingredients in place, though, an accident, a lawsuit, an act of nature or a deliberate act by a disgruntled ex-employee can destroy a business. Businesses that are protected against such risks are more likely to succeed long-term."
Share this article
---
About Our Entrepreneur News
Our reporters publish news articles for entrepreneurs every day. Our entrepreneur news articles review trends in business management, analyze the impact of new government policies, present relevant entrepreneurial research findings, and cover many other topics of interest to small business owners.
---
Additional Resources for Entrepreneurs