Franchising News
McDonalds Franchisees Report Pessimistic Outlook
Written by Tim Morral
Published: 7/25/2014
Fast food franchisor continues its slide with the gloomiest franchisee outlook ever recorded in Janney Capital Markets' quarterly McDonald's Franchisee Survey.
Once the golden child of fast food franchising, McDonalds streak of bad luck continues with the most pessimistic franchisee outlook in the history of Janney Capital Markets' quarterly McDonald's Franchisee Survey, a key forecasting gauge for the franchise.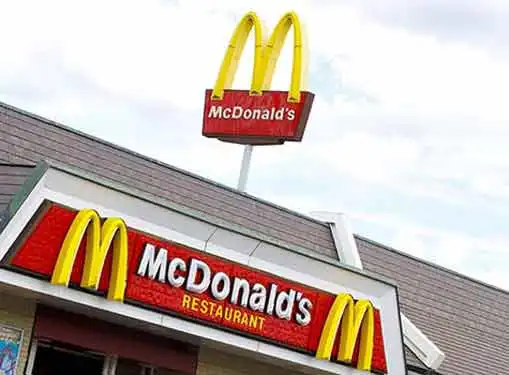 According to the Nation's Restaurant News, recently surveyed franchisees gave McDonalds an average six-month outlook rating of 1.84 on a scale of 1 (poor) to 5 (excellent). Franchisees attributed blame for the negative outlook on McDonalds' senior leadership.
"This 1.84 number is meaningfully below the 2.9 average result over the history of the survey and below the 2.21 result from three months ago," said Janney's restaurant analyst, Mark Kalinowski. "Indeed, this result becomes the worst ever in our decade plus of conducting this survey, even lower than the previous low score of 1.89 from six months ago."
McDonalds franchisees also reported a decrease in same-store sales of 2.6 percent, causing Janney to lower its forecast to a franchise-wide drop of 2.6 percent for June. Janney likewise lowered its forecast for next month based on survey responses, projecting a 1.8 drop in sales for July.
When asked to identify root causes for the franchise's poor performance, the majority of franchisees pointed to franchise-specific issues including low returns on remodeled stores, franchise-mandated equipment investments and other requirements that entrepreneurs sometimes cite as disadvantages of franchise ownership.
"On average," Kalinowski wrote, "our franchisee respondents attributed 25 percent of the challenges to macroeconomic issues or consumer fatigue, 52 percent to McDonald's-specific issues, and 23 percent to other factors."?
McDonalds franchisees' dismal outlook comes on the heels of several negative developments for the brand, including a consumer report that ranked the franchise last in multiple categories, a pending lawsuit that will determine whether the franchisor is legally responsible for store employees and a drop in Q2 profits.
Share this article
---
About Our Small Business News
Our reporters cover all aspects of small business ownership. Our perspective is all about giving you news you can use to start and grow your business.
---
Additional Resources for Entrepreneurs