Franchising News
Military Veterans Find Ripe Opportunities As Franchisees
Written by Tim Morral
Published: 11/14/2014
A new report by the Franchise Business Review explores the top 100 franchisors with highest owner satisfaction among military veteran franchisees.
Starting a business is a popular career path for military veterans. According to the Small Business Administration (SBA), military veterans are 45 percent more likely to take the plunge into entrepreneurship than people with no active-duty military experience.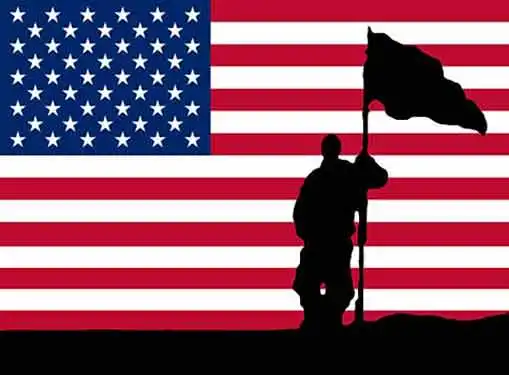 Recognizing this trend, many franchisors offer military veterans discounts and special perks for purchasing a franchise. But which franchisees are the most worthwhile investments for veterans? The Franchise Business Review sought to find out in its latest Veterans & Franchising 2014 special report, which examined feedback from more than 3,500 military veterans who own franchises to determine the top 100 franchise opportunities for veterans.
Franchises made the list based on veteran satisfaction, startup investment and cash requirements. The top five franchises on the list include:
Jan-Pro, commercial cleaning services
Visiting Angels, senior homecare
Heaven's Best Carpet Cleaning, carpet cleaning
Sotheby's International Realty, real estate
Kona Ice, mobile shaved ice
Becoming a franchisee is a popular path for aspiring entrepreneurs with military experience. Military training is a useful background for owning a franchise because it gives individuals skills such as the ability to follow established processes, leadership skills, overcoming adversity and getting along with diverse groups of people.
"Being a vet is a special thing, and we certainly appreciate their service to our country," said Roland Bates, CEO of National Property Inspections (one of the companies sited in the report), in the Franchise Business Review press release. "We have many successful vets who are now NPI owners and who have had a great talent for franchising."
According to the report, franchise ownership satisfaction is high among military veterans, with 79 percent of respondents saying they would recommend their franchise brand to someone else. The top five industries for veterans, according to the organization's press release, include services, senior care, home services, advertising and marketing, and food.
Although the companies outlined in the report provide a good benchmark for franchising opportunities for veterans starting a business, it's always important for aspiring entrepreneurs and franchisees to assess each opportunity based on unique merit and goals.
Share this article
---
About Our Business News for Entrepreneurs
We publish news articles for entrepreneurs every day. Our small business news articles review trends in small business, analyze the ramifications of regulatory initiatives, present relevant entrepreneurial research findings, and cover many other topics of interest to entrepreneurs.
---
Additional Resources for Entrepreneurs