Franchising News
NFL Launches Franchising Boot Camp For Players
Written by Tim Morral
Published: 12/27/2012
The National Football League and the International Franchise Association are teaming up in an effort to introduce current and former players to the benefits of franchising.
Franchising can be an effective way for individuals with limited business experience to enter the world of small business ownership. With the right franchise model, would-be entrepreneurs have access to training, strategies and resources that might otherwise be out of reach.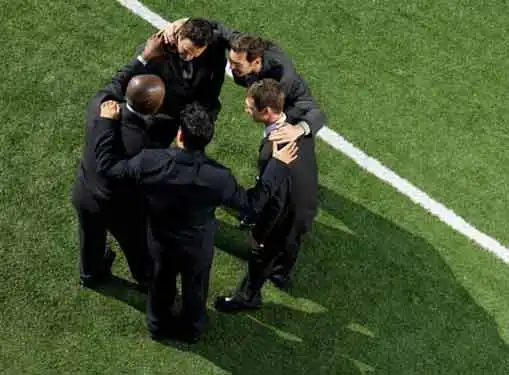 Over the years, countless professional athletes have migrated to franchising after their playing days have ended. In fact, the transition from professional sports to franchising has been so successful that the NFL is enlisting the assistance of the International Franchise Association (IFA) to offer the first-ever NFL Franchising Boot Camp.
Scheduled to take place April 26-29, 2013 at the Ross School of Business at the University of Michigan in Ann Arbor, the boot camp will provide 20 current and former players and their spouses with insights about the franchising industry and the benefits of owning a franchise.
"We are thrilled to partner with the NFL to design a program that educates current and former players and their spouses and creates a path to business ownership for them in franchising," said IFA President & CEO Steve Caldeira. "Franchising is a proven, structured and very scalable business model that can result in a predictable return on your initial investment. Despite the recent economic downturn, growth in the franchise sector has continued to outpace growth in other businesses due to the strength of the franchise business model."
Keynote speaker for the program will be Jerry Richardson, a former player with the Baltimore Colts who became a Hardee's franchisee in 1961. Richardson expanded his operation to include more than 600 Hardee's and 200 Qunicy Steak House restaurants. He is currently the owner of the Carolina Panthers.
"As both a former player and one who is still active in the food industry, I am excited and honored to address these players," said Richardson. "There are many parallels to success in business and football and the opportunity to provide whatever insight I may have to this select group is appreciated."
Share this article
---
About Our Small Business Magazine
Our small business writers cover all aspects of small business ownership. Our coverage is dedicated to helping you to start and grow your business.
---
Additional Resources for Entrepreneurs