Franchising News
NLRB Rules McDonald's Is A Joint Employer With Franchisees
Written by Tim Morral
Published: 8/5/2014
Will the ruling disrupt a longtime model for not only McDonald's, but franchise fast-food restaurants across the nation? Many are wondering if this will lead to unionization of franchisees.
The general council of National Labor Relations Board has responded to complaints against McDonald's and its franchisees, and said the franchisor could be treated as a joint employer with franchisees. This comes after a series of strikes and complaints against the franchise over the past 21 months, accusing it of violating employees' rights.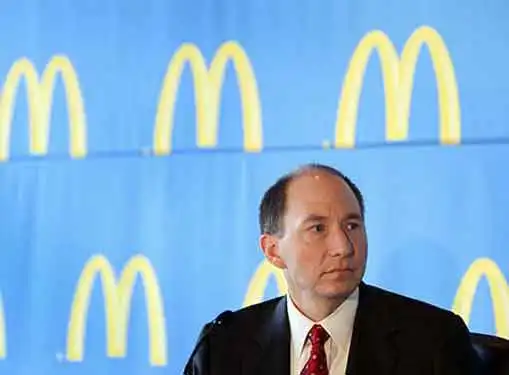 Richard F. Griffin, the board's general counsel, told The New York Times the classification of McDonald's as a joint ruler would hold it accountable for the actions taken at thousands of restaurants. Around 90 percent of the chain's 14,000 U.S. restaurants are franchise operations.
Employees filed 181 complaints against McDonald's since the strikes began. Griffin said 43 of the claims accusing McDonald's restaurants of illegally firing and threatening employees, and penalizing workers for pro-labor activities, do carry merit.
Complaints also state that McDonald's was a joint employer because they ordered franchise owners to follow strict rules on food, cleanliness and employment practices.
McDonald's said it will challenge the decision and believes there is no legal or factual basis for the findings. Heather Smedstad, a senior vice president for McDonalds, said this ruling would affect the fast-food industry as well as businesses such as dry cleaners and car dealerships.
"McDonald's also believes that this decision changes the rule for thousands of small businesses, and goes against decades of established law," Smedstad told The Huffington Post.
Both business and labor groups agree that this would set a standard for restaurants and retail that rely on franchising. Many restaurant companies have come to rely on franchising in recent years due to factors such as labor costs and complexities associated with direct ownership of outlets.
McDonald's and other restaurant chains have been pressured to raise their minimum wage to $15, but they consistently claim they are not responsible for setting wage prices for franchisees. However, if they are held as joint employers, they won't be able to make that assertion much longer.
Fast Food Forward Organizing Director Kendall Fells told Business Week this will be a step toward forcing top corporations, not individual franchises, to negotiate changes to their business model and take responsibility for the abuses in their industries.
"At some point McDonald's and the industry as a whole will decide that it makes sense to sit at the table with these workers, because the workers have now changed the power dynamic between them and the actual corporations," said Fells.
If you own a franchise or are looking into starting one, it's crucial to look into hiring a franchise attorney. Research how to find the right franchise attorney that will take care of the legal complexities that are involved with becoming a licensed franchise.
Share this article
---
About Our Entrepreneur News Feeds
Our small business news site is packed with useful information for people who love entrepreneurship. Find helpful entrepreneur resources about the latest business news and financial news concerning the market and the economy.
---
Additional Resources for Entrepreneurs