Franchising News
Need A Quick Bump In Sales? Try Holiday Lights
Written by Tim Morral
Published: 12/17/2013
Franchise Times report discusses the sales impact of Christmas lights for franchises and other highly visible retail businesses.
As the calendar year draws to a close, retailers and restaurants are willing to try almost anything to achieve a final bump in sales, driving annual revenues just a little bit higher. Coincidentally, it's also the time of year when some businesses adorn their exteriors with Christmas lights and other festive holiday decorations.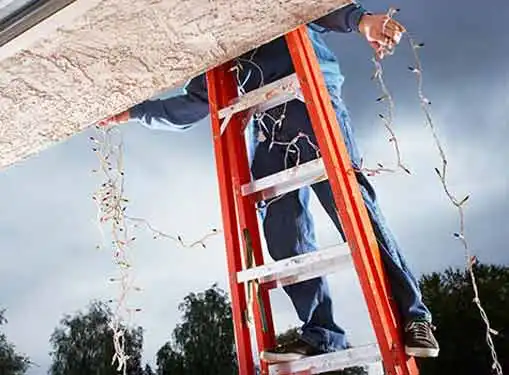 And as it turns out, end-of-the-year sales bumps and holiday lights may have something in common.
According to a recent report by Jonathan Maze in Franchise Times, franchises, restaurants and retailers that display Christmas lights and other decorations can expect to receive a measurable sales improvement.
In 2012, Golden Corral conducted an experiment, decorating six franchise locations around the nation with Christmas lights and tracking the results. Restaurant locations with Christmas lighting experienced a 5% boost in sales compared to restaurants that did not display holiday lights--an increase that the franchise attributed to higher traffic volumes.
"We were tickled with it (the increase)," said Bob McDevitt, senior vice president of franchise operations at Golden Corral. "That's pretty darn good for this industry," adding that bump in sales continued after the lights had been removed after the holidays.
How do Christmas lights translate into sales and revenue improvement? Unlike permanent lighting, holiday light displays typically aren't subject to local zoning regulations. So by hanging Christmas lights around the exterior of their establishments, franchised restaurant locations and other small businesses can draw greater attention to themselves without violating local sign ordinances.
But before you incorporate lights into your end-of-the-year customer acquisition strategies, there are a few things you need to consider. First, colored lights seem to be more effective at attracting consumer attention than plain white lights. Additionally, the installation of holiday lighting may need to be outsourced to a professional decorating company.
"You can't hang a few lights off the downspout and expect a result," McDevitt told the Franchise Times. "You have to hire a professional."
Share this article
---
About Our Small Business Magazine
Our entrepreneurial news is packed with useful information for small business startups and entrepreneurs. Find helpful entrepreneur resources about the latest business news and financial news concerning the market and the economy.
---
Additional Resources for Entrepreneurs