Franchising News
New Franchising Trends In The Spotlight At This Year's International Franchise Expo
Written by Tim Morral
Published: 6/7/2012
Slated for June 15-17 in New York City, the International Franchise Expo will feature more than 300 franchisors and highlight the latest trends in franchising.
Educational products and children's services are just a few of the franchising trends that will be on display at this year's International Franchise Expo in New York.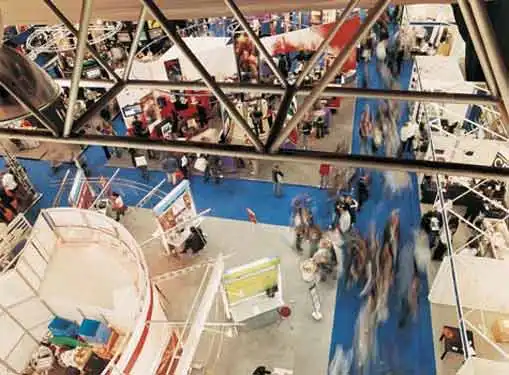 This is the first year the IFE will be located in New York after being held for nearly two decades in Washington, D.C. Scheduled to run from June 15 -- 17 at the Javits Center in Midtown Manhattan, the IFE will feature the participation of 300 franchisors and approximately 10,000 existing/potential franchisees. Organizers anticipate it will be the largest expo in the event's twenty-year history.
"This year, we wanted to take the IFE to the next level," said Tom Portesy, President of MFV Expositions. "With the number of registered exhibitors and the projected attendance, we know franchising will be in the spotlight. The goal of the IFE is two-fold -- increasing awareness of franchise opportunities and putting America back to work. What better place to do it than in the business capital of the world?"
In addition to showcasing the benefits of owning a franchise, this year's IFE is also expected to shine a light on several key trends in franchising. Approximately 40 of this year's exhibitors specialize in the delivery of children/educational products and services. The restaurant category will continue to have the biggest presence at the event with at least 9 franchisors specializing in frozen yogurt alone. The health and fitness category will likewise be well represented with 10 franchisors.
Currently, franchising contributes $2+trillion to the economy and employs more than 20 million workers in the U.S. According to a study by the International Franchise Association, franchising employment is expected to grow by 2.1% (168,000 jobs) in 2012.
For more information about this year's event, visit the International Franchise Expo website at www.ifeinfo.com.
Share this article
---
About Our Small Business News
If you liked this small business news article, you can find many other small business news articles on our site. We cover essential news stories for small business owners. In addition to breaking news for entrepreneurs, we also have tons of how-to articles that cover topics like writing a business plan, preparing a marketing plan, working with family members and much more.
---
Additional Resources for Entrepreneurs