Franchising News
Quiznos To Offer Microloans To Some Franchisees
Written by James Conroy
Published: 5/19/2009
The sandwich maker is beginning the initiative after a successful microloan program earlier this year.
Many small businesses have struggled to get funding during the recession but in what may be good news to entrepreneurs, one sandwich franchise is offering help.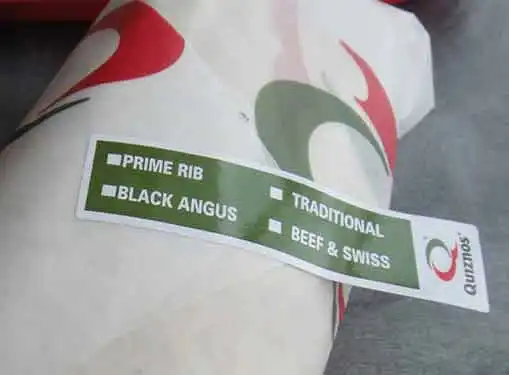 Creative Commons License.'Quiznos Sub' http://www.flickr.com/photos/51930963@N02/5864266277
Quiznos announced this week that it is beginning a microloan initiative to help some existing franchisees expand their business in light of the difficult lending environment.
This is not the first foray into the microloan world for the 27-year-old sandwich chain. The company says that a microloan program in February was successful and still has many franchises in consideration for microloans.
Rick Schaden, founder and CEO of Quiznos, says the company is hopeful that this new initiative should help avoid the problems many other small businesses are seeing when it comes to funding.
"We see this microloan initiative as an excellent way to invest in our franchise owners," he said. "We know these sites have tremendous potential under the right ownership, and we look forward to helping good owners realize greater profitability and overcome the obstacle of the current credit market by providing the necessary capital."
Other small businesses owners may be able to take advantage of microloans through the U.S. Small Business Administration's microloan program. As part of the economic stimulus package, the SBA received $30 million to expand its microloan program.
Share this article
---
About Our Small Business News
We publish news articles for entrepreneurs five days a week. Our small business news articles review trends in business management, analyze the impact of new government policies, present relevant entrepreneurial research findings, and cover many other topics of interest to small business owners.
---
Additional Resources for Entrepreneurs