Franchising News
Restaurant Kids Menus Get A Thumbs Down Rating From Consumer Advocacy Group
Written by Tim Morral
Published: 4/3/2013
Study points to excessive amounts of calories, salt and fat in children's menus at some of the most popular restaurant franchises.
Restaurateurs know that starting a restaurant isn't for the faint of heart, even if it's a proven franchise. In addition to quickly making the operation profitable, owners have to stay on top of the latest culinary trends and dining preferences, in an industry where consumer tastes sometimes change from one season to the next.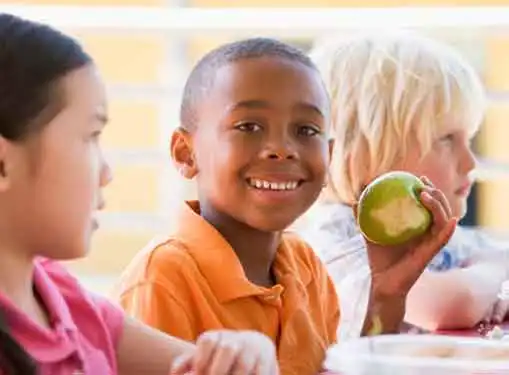 Over the past several years, diners have expressed a strong interest in seeing healthier food choices at fast and casual chain establishments, especially in the menus that these restaurant franchises offer to children. But a new study by the consumer advocacy group, the Center for Science in the Public Interest (CSPI), shows that a shocking 97 percent of kids' menu combinations at restaurant chains fail to meet basic nutritional standards.
According to the CSPI, every kids' menu item at Chipotle Mexican Grill, Dairy Queen, Hardee's, McDonald's, Panda Express, Perkins Family Restaurants and Popeye's fell below USDA nutritional recommendations. The kids' meals provided by these franchises also failed to meet minimum standards established by the National Restaurant Association's "Kids LiveWell" program.
"Most chains seem stuck in a time warp, serving up the same old meals based on chicken nuggets, burgers, macaroni and cheese, fries, and soda," said Margo Wootan, CSPI nutrition policy director. "It's like the restaurant industry didn't get the memo that there's a childhood obesity crisis."
Some of the biggest offenders included Applebees' grilled cheese sandwich, fries and chocolate milk combo (1210 cals, 62g of fat, 2340 mg of sodium) and Ruby Tuesday's macaroni and cheese, white cheddar mashed potatoes and fruit punch combo (870 cals, 46 g of fat, 1700 mg of sodium).
The U.S. Centers for Disease Control and Prevention recommends that kids intake no more than 2300 mg of sodium per day to avoid coronary disease, stroke or other diseases later in life.
At the other end of the spectrum, Subway's Fresh Fit for Kids meals includes apple slices, kid-sized club sandwiches and either low-fat milk or bottled water. The CSPI reports that all eight of Subway's kids' meals meet nutritional criteria and recommended guidelines--proving that healthy kids meals and successful restaurant franchising can co-exist in the same marketplace.
Share this article
---
About Our Small Business News
Our small business news site is packed with useful information for small business startups and entrepreneurs. Find helpful entrepreneur resources about the latest business news and financial news concerning the market and the economy.
---
Additional Resources for Entrepreneurs