Franchising News
Seattle Franchisees Take On Minimum Wage Fight
Written by Tim Morral
Published: 3/27/2015
International Franchise Association files lawsuit that would give Seattle franchisees more time to prepare for wage hike.
As several states prepare to implement minimum wage hikes next month, one city's franchisees are attempting to stave off the increase--at least temporarily.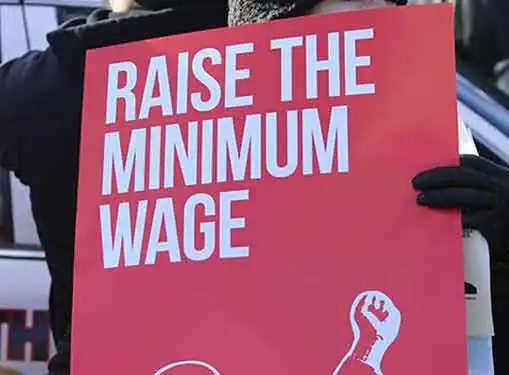 Last June, Seattle's City Council voted to raise the minimum wage in phases--to $11 by April 1 and $15 by 2017 for businesses that employ at least 500 workers. However, the International Franchise Association (IFA) is arguing that Seattle's ruling discriminates against its members by grouping small franchisees with bigger businesses.
Instead, the IFA would like its members to be recognized as small businesses in order to delay the wage hikes. That means the increase to $11 would be delayed until 2017, and the increase to $15 would be delayed until 2021. Currently, the minimum wage in Seattle is $9.47.
Why Franchisees Are Subject to Hourly Rate Increases
The IFA, along with five franchisees in Seattle, filed suit against the city last year. Initial arguments took place last week, with a potential decision expected in the near future. Seattle's logic behind the minimum wage increase is that franchisees have the support and backing of large parent corporations, unlike businesses under independent ownership.
Viet Shelton, a spokesman for Seattle's Mayor Ed Murray told CNBC that, "As a result [of parent corporations], franchises have distinct advantages over the typical independent small business--training, product development, and marketing support, just to name a few."
Rise in Wages Could Spell Trouble for Franchisees
Franchisees, meanwhile, are worried about the effect that the minimum wage increase will have on their businesses. David Jones owns two Subway franchises in Emerald City and six Blazing Onion restaurants throughout greater Seattle.
Jones' employs only 18 workers between both of his Subway locations, yet those two franchises will fall under Seattle's large employer wage increase. That's because as a whole, Subway employs over 500 people. This could pose a problem for Jones.
"It means I have to figure out my costs differently than my competing neighbor. I have to either raise my prices, or close," he told CNBC. "You can't raise the minimum wage by 50 percent and expect to still make money."
As the minimum wage increase nears, Seattle's aspiring franchisees might want to reconsider their options in businesses ownership before buying a franchise. If the IFA's efforts to buy its members more times fail, franchisees will be forced to confront the same issues that unit owners like David Jones are currently facing.
Share this article
---
About Our News for Entrepreneurs
Our small business news site is packed with useful information for business owners. Find helpful entrepreneur resources about the latest business news and financial news concerning the market and the economy.
---
Additional Resources for Entrepreneurs