Franchising News
Top 5 Fitness Franchise Opportunities
Written by Tim Morral
Published: 9/12/2012
Consumer demand for healthier lifestyles is driving the $25 billion fitness industry and creating promising franchise opportunities for entrepreneurs.
To a certain degree, franchising success is about being at the right place at the right time -- and these days, few consumers trends are feeling as "right" as the demand for health and fitness services.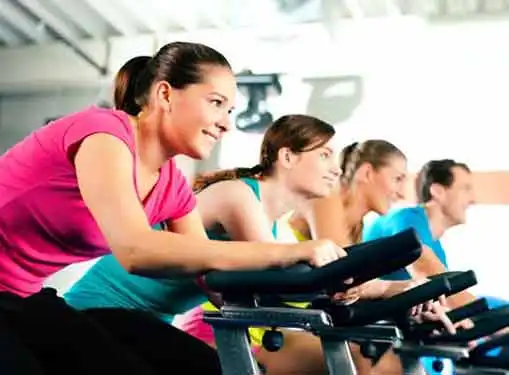 Growing numbers of Americans are pursuing products and services designed to help them lead healthier lifestyles. Laurie Kulikowski from TheStreet cites IBISWorld research showing that gym memberships have increased significantly over the past 10 years, climbing to 43.6 million in 2012.
Although fitness club growth slowed during the recession, IBISWorld analysts expect the industry to experience average annual growth rates of 2.8% over the next five years. IBIS analysts also expect fitness club profitability to rise as increased demand enables club owners to boost rates and reduce promotional discounts.
"Now that people have gotten used to the low-cost, low-amenity gyms, even though the economy is improving, we haven't seen a large scale return to the big budget national chains. Any new entry that could offer a low price point and offer services beyond cardio and weight lifting machines, like yoga classes, while still keeping a low fee, would be the ones most poised to gain market share," said Dale Schmidt, an IBISWorld industry analyst.
Noting that current industry conditions may mean lower initial investments for prospective franchisees, Kulikowski offers a list of the top 5 fitness franchises entrepreneurs may want to consider:
PLANET FITNESS
Corporate locations: 44
Franchise fee: $10,000 per store
Investment: $1.3 million per store
Monthly customer fee: $10 or $19.99
RETRO FITNESS
Corporate locations: 4
Franchise fee: $69,000 per store
Investment: capped at $1.3 million per store
Monthly customer fee: $19.99
SNAP FITNESS
Corporate locations: 80
Franchise fee: $15,000 per store
Initial investment: maximum of $361,695
Monthly customer fee: $34.95 for the average single membership
TITLE BOXING CLUB
Corporate locations: 1
Franchise fee: $34,900 for a single, $29,000 for two or more
Investment: $150,000, which includes working capital
Monthly customer fee: $59
ANYTIME FITNESS
Corporate locations: 15
Franchise fee: $26,999 for the first franchise
Investment: maximum of $354,000
Monthly customer fee: varies by club, average $39
As always, it's important for prospective franchisees to fully weigh the pros and cons of buying a franchise before making a commitment to a specific franchisor. No matter how solid the franchisor's concept appears, new franchisees should also contact current franchisees for advice and recommendations during the evaluation process.
Share this article
---
About Our Business News for Entrepreneurs
Our small business journalists publish news articles for entrepreneurs every day. Our small business news articles review trends in entrepreneurship, analyze the impact of new government policies, present relevant entrepreneurial research findings, and cover many other topics of interest to entrepreneurs.
---
Additional Resources for Entrepreneurs