Franchising News
U.S. Seafood Consumption Decreasing For Past Seven Years
Written by Tim Morral
Published: 11/20/2013
NOAA and National Fisheries Institute report that Americans' consumption of seafood has steadily declined since 2006; impact on restaurant and franchise industry appears limited.
Seafood has long been a staple of the American diet. For generations, U.S. consumers have flocked to their favorite eateries to enjoy seafood dishes, many of which are difficult (if not impossible) for them to reasonably prepare at home. As a result, entrepreneurs interested in starting a restaurant or restaurant franchise have often seen seafood as a safe product category.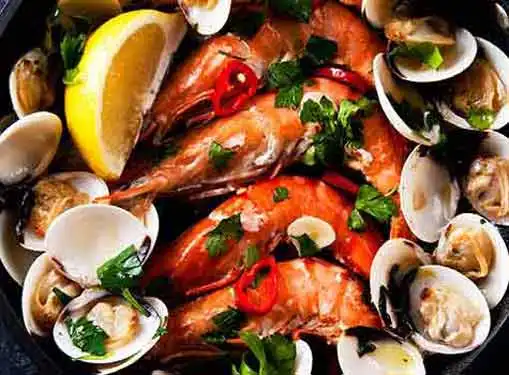 But a recent report by the National Fisheries Institute showed that consumption of seafood in the U.S. is in an extended decline. Based on data collected by NOAA (National Oceanic and Atmospheric Administration), the NFI reported that Americans consumed an average of 14.6 pounds of seafood in 2012, down from 16.5 pounds in 2006. This represents a 14 percent decrease in per capita seafood consumption.
Although experts aren't certain about the factors behind the decline, many believe that the cost of seafood compared to other dining out options is clearly driving down demand for fish and other products.
"It's definitely cost," said James Wright, senior editor of Seafood Business. "We're in the land of the dollar meal. There's not a lot of seafood that fits into that price scenario."
It's important to note that certain types of seafood like tilapia and pangasius bucked industry trends and reported increased consumption levels in 2012. Also, many industry insiders believe the decline in demand for seafood is being driven by consumers' unwillingness to cook seafood at home. For many restaurants and food service franchises, sales of seafood and related products are up.
"I actually see a huge increase in both fish and vegetable consumption in the restaurant world," said David Santos, chef at Louro (NYC) told Fast Casual. "However, I think that people are eating far less fish at home and that is the cause for the drop-off. Meats tend to be more forgiving and easier to cook than fish. So in these days of cost-effective living, people are definitely more prone to buying that pork loin or that chicken than say, that wonderful local wild striped bass. People know how to cook chicken or pork and beef."
Share this article
---
About Our Small Business Magazine
Our reporters cover all aspects of entrepreneurship. Our perspective is all about giving you news you can use to be a successful entrepreneur.
---
Additional Resources for Entrepreneurs