Franchising News
U.S. Franchises Increase International Presence
Written by Jenna Weiner
Published: 8/17/2009
To combat slower sales and a saturated market in the U.S., many franchises are focusing on expanding their international presence.
Although the deep economic downturn in America has taken a toll on opportunities for franchising, news from the Wall Street Journal indicates that the franchising of U.S. brands is actually thriving internationally.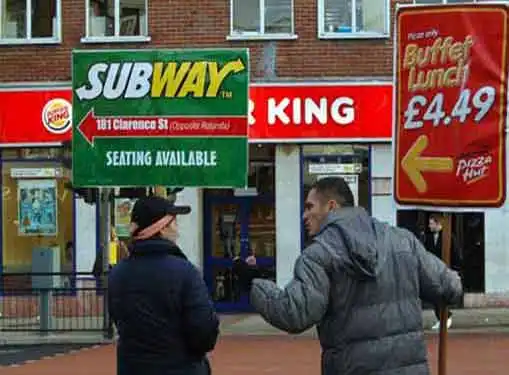 Creative Commons License. 'Food Fight' http://www.flickr.com/photos/[email protected]/71209263
McDonald's, for example, has opened 286 international units this year to date, compared to 53 in the U.S., the Journal reported.
The move to international franchising is largely a result of the saturated American market, the country's tightened credit, and the trend of international franchisers funding the operation themselves as opposed to relying on bank loans, which is typically the case in the U.S., according to the news provider.
Furthermore, the increasing globalization push has made American franchises popular in other countries, where brand recognition alone can help generate sales.
In addition to McDonald's, Subway has increased their focus on international development, opening 1,432 locations abroad since January 2008 - 202 more than in the U.S., the newspaper reported.
MarketWatch recently reported that McDonald's same-store sales increased globally by 4.3 percent in July, with a European growth of 7.2 percent lifting the U.S. increase of 2.6 percent.
Share this article
---
About Our Small Business News
Our journalists cover all aspects of entrepreneurship. Our coverage is all about giving you news you can use to start and grow your business.
---
Additional Resources for Entrepreneurs