Franchising News
UPS Store Franchisees Launch Claims Of Fraudulent Business Practices Against Franchisor
Written by Tim Morral
Published: 5/14/2014
Former Manhattan UPS Store franchisees allege deceptive practices, could result in collapse of the UPS Store franchise system and loss of market share to shipping competitors like FedEx and USPS.
When relationships between franchisors and franchisees go south, they tend to deteriorate quickly and sometimes involve scorched earth legal campaigns with both sides determined to inflict financial and non-financial damage on their opponent.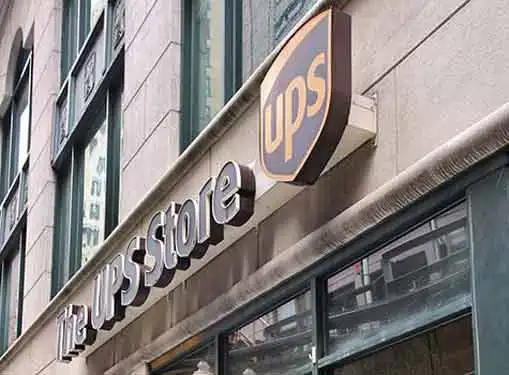 That's exactly the scenario that UPS and some former The UPS Store franchisees find themselves in now. In February, UPS terminated the franchises of Robert and Thomas Hagan, brothers and former owners of 11 UPS Store locations in Manhattan. UPS also filed a suit against the Hagans, alleging breach of contract, trademark violations and unpaid fees.
This action sparked counterclaims by the Hagans--including allegations that The UPS Store franchise routinely encourages franchisees to cheat customers and engage in unfair business practices. According to the New York Post, the Hagans claim that UPS violated "the covenant of good faith and fair dealing" in several ways, including:
Lying to customers about ground delivery to incentivize them to purchase more costly guaranteed air delivery services
Intentionally obscuring the cost of lower-priced shipping services
Charging air delivery fuel surcharges for shipments that were delivered by truck
To support their claims, the Hagans have submitted videotapes and other evidence that reportedly show UPS Store employees cheating customers. The Hagans claim that the franchisor terminated their franchise contracts after they spoke out against franchisor executives who encourage franchisees to engage in these types of practices.
Even more, Blue MauMau has reported that in court documents, the Hagans accuse The UPS Store of providing franchisees with "a sales system that caused widespread fraudulent and deceptive trade practices," enabling the franchise to maintain "plausible deniability."
If proven true, these allegations could have a catastrophic impact on The UPS Store's business model and could jeopardize the viability of the company's current franchise system. Additionally, these allegations could threaten the entire UPS brand and drive consumers to competitors like FedEx and the US Postal Service.
Share this article
---
About Our Business News for Entrepreneurs
We publish news articles for entrepreneurs whenever there's news. Our entrepreneur news articles review trends in small business, analyze the ramifications of regulatory initiatives, present relevant entrepreneurial research findings, and cover many other topics of interest to entrepreneurs.
---
Additional Resources for Entrepreneurs