Small Business Finance News
Accelerator Corp. Lands $51M Capital, Plans To Expand To New York
Written by Tim Morral
Published: 8/4/2014
Accelerator Corporation, a leading life science investment and development company in biotechnology research, has closed its fourth round of funding with big donations from new investors including leading pharmaceutical companies.
Pfizer, Eli Lilly and Johnson & Johnson are among several investors who have committed $51 million in capital commitments to Accelerator Corp. Accelerator will use the money to expand its operations from Seattle to New York City at the Alexandria Center for Life Science on Manhattan's East Side Medical Corridor.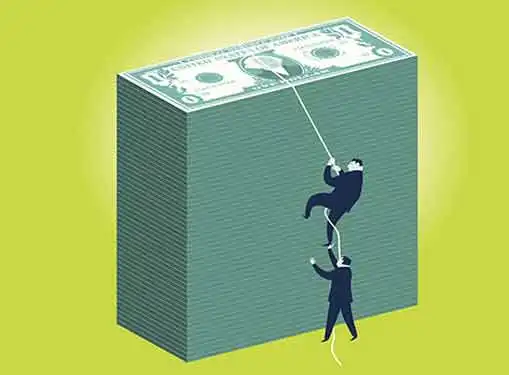 "We believe that there is an unparalleled opportunity to support exciting early-stage life science research in both New York City and Seattle. Accelerator will provide a big boost to help foster innovation in both these locales," said John Lechleiter, Ph.D., chairman and chief executive officer of Eli Lilly and Company told MarketWatch.
Accelerator hopes to infuse strategic venture capital, entrepreneurial leadership and critical product development capabilities into the New York City life science cluster. Although New York is known for its top-level scientific work, the NYC biotech industry hasn't thrived there as it has in Boston and San Francisco.
"There is a funding gap for innovators looking to build new companies, as more and more venture investors are turning their attention to de-risked, later-stage developmental therapies instead of early research," said Thong Le, chief executive officer of Accelerator, in a statement. "We have had tremendous success in bridging this gap in Seattle, with more than half of our companies graduating to successful venture rounds and achieving development successes."
Accelerator has been operating from Seattle for over a decade but Le said he recognized the same gap in New York City that he saw in Seattle--lack of funding for early-stage research. He said he looks forward to using the new round of capital to expand Accelerator's reach to startups in New York.
Accelerator has created one to three companies a year since it was created, according to Le. He said that he and his team would split their time between Seattle and New York, identifying emerging research to develop and managing the companies that eventually will be created. This is a great opportunity of entrepreneurship for scientists. Accelerator will hire additional staff to for the New York operation to take care of the business so that scientists can focus on science.
The Accelerator fund will be used in New York to seed startups and help them set up their businesses. This allows the startups to delve into the science and attract a core team before raising more capital for a clinic. Its location in New York will give the startups access to a wide range of investigative work at nearby institutions such as the Icahn School of Medicine at Mount Siani.
Marc Tessier-Lavigne, president of Rockefeller University, told The Wall Street Journal that he predicts New York will become a leading hub for bringing scientists together to make discoveries that they can apply locally. For entrepreneurs interested in life science, it might be beneficial to get ahead of the pack and make your mark in New York.
Share this article
---
About Our Small Business News
Our entrepreneurial news is packed with breaking news for small business startups and entrepreneurs. Find helpful entrepreneur resources about small business management, financing, marketing & technology.
---
Additional Resources for Entrepreneurs