Small Business Finance News
Bankruptcy Filings By Individuals And Businesses Down In 2013
Written by Tim Morral
Published: 1/8/2014
Calendar year 2013 saw the lowest number of bankruptcy filings since 2007, according to new data from the American Bankruptcy Institute.
High bankruptcy levels are never good news for small businesses. In addition to being a sign of decreased buying power among individual consumers, high bankruptcy rates usually point to increased numbers of business owners closing up shop due to financial constraints.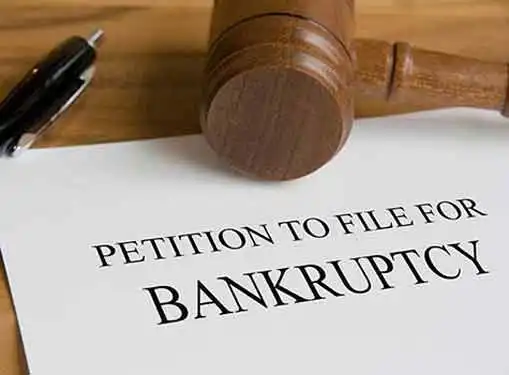 But recently, the American Bankruptcy Institute (ABI) reported that the bankruptcy level in the U.S. reached its lowest point since 2007. During calendar year 2013, there were 1,032,326 bankruptcy filings nationwide, representing a 13% decrease from the number of bankruptcy filings in 2012.
Small business bankruptcy rates also appear to have decreased in 2013. Total commercial filings for 2013 totaled 44,111, representing an impressive 24% decrease from the 57,964 bankruptcy filings reported in 2012.
"The 2013 filings represent the lowest total since 2007, and they have dropped each year since 2010," said Samuel Gerdano. executive director at ABI. "Annual bankruptcy filings will likely continue to drop amid sustained low interest rates and high costs to file."
On a per capita basis, the national filing rate dropped to 3.33 (filings per 1,000 people) in 2013, down from 3.83 in 2012. However, there are several states that continue to exhibit unusually high rates of bankruptcy. The worst offenders include:
Tennessee (6.59)
Georgia (5.74)
Alabama (5.65)
Utah (5.16)
Indiana (5.00)
The overall decline in bankruptcy filings is also creating some unexpected challenges, especially for a legal system that has grown accustomed to handling a higher volume of bankruptcy filings in recent years.
"As fewer consumers and businesses turn to the Bankruptcy Code for a financial fresh start, the court system, which relies on bankruptcy filing fees for funding, is also affected," said Gerdano. "To make sure that justice remains accessible, ABI joined four other national organizations to express strong support for the Federal Judiciary's FY 2014 funding appeal."
Share this article
---
About Our Small Business News
Our entrepreneur news feed is packed with breaking news for business owners. Find helpful entrepreneur resources about small business management, financing, marketing & technology.
---
Additional Resources for Entrepreneurs