Small Business Finance News
Barclays Launches Trading Opportunity Indexed To U.S. Companies Led By Female Executives
Written by Tim Morral
Published: 7/11/2014
The London-based bank's Women in Leadership Index and ETNs give investors new exposure to U.S. firms with gender-diverse executive leadership.
There is plenty of advice for female entrepreneurs, but investors often struggle to identify opportunities in publicly traded companies with women in the upper echelons of leadership. However, that may be about to change.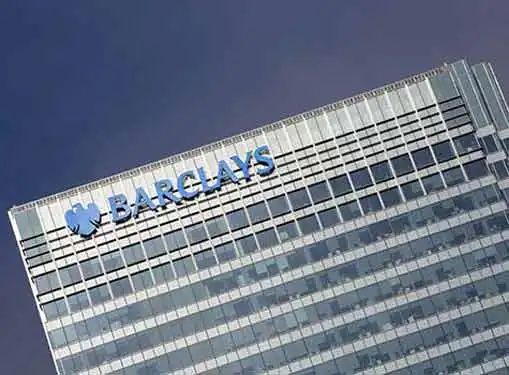 Barclays Bank PLC recently announced that it is launching a new initiative designed to improve investors' exposure to publicly traded firms that feature females in executive roles, according to MarketWatch and other media outlets.
Dubbed the Women in Leadership ETNs (Exchange Traded Notes), the trades will track the Barclays Women in Leadership Total Return Index. The Index includes companies that feature gender-diverse executive leadership and governance, with a female CEO and/or at least 25% female members on the board of directors. Indexed companies must also meet market capitalization and trading volume thresholds.
"There's this large and growing pool of investors that have socially responsible mandates," said Sue Meirs, Barclays chief operating officer for equity and funds structured-market sales told the Financial Post. "We're moving into this exchange-traded way of investing in diversity."
ETNs are different from exchange-traded funds and mutual funds in that they are contracts between investors and banks that are less regulated and are backed only by the issuer's credit, rather than assets. The Barclays Index currently includes 83 firms with more than $250 million in market capitalization, all of which are listed on either Nasdaq or NYSE. Nearly half of these companies (35) employ female CEOs.
"Women are significantly underrepresented in corporate executive leadership, yet a growing body of third-party research suggests that gender-diverse leadership may correlate with relatively stronger corporate performance, as compared to companies with less gender-diverse leadership," said Barbara Byrne, vice chairman in Investment Banking at Barclays. "We believe that providing ETNs and indices that enable investors to allocate capital to this theme will provide a market-based approach to help catalyze change."
Share this article
---
About Our News for Small Businesses
Our entrepreneurial news is packed with useful information for small business startups and entrepreneurs. Find helpful entrepreneur resources about small business management, financing, marketing & technology.
---
Additional Resources for Entrepreneurs