Small Business Finance News
Business Leaders Decry Proposed NLRB "Ambush Elections" Rule
Written by Tim Morral
Published: 2/13/2014
Proposal by the National Labor Relations Board would decrease the amount of time required for union elections at workplaces and limit employers' ability to argue against unionization.
Union elections have always been a touchy subject for employers. But a new proposal by the National Labor Relations Board (NLRB) has employers really crying foul, since it would seriously handicap employers' ability to make the case against unionization to their employees.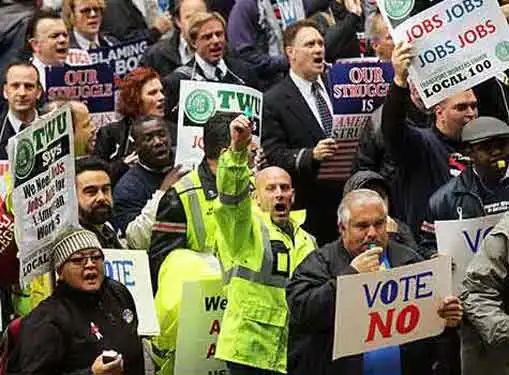 According to a recent report in The Business Journals, the NRLB has proposed a rule change related to union representation procedures that would decrease the amount of time required before employees can vote on unionizing their workplace. If passed, the new rule will allow union elections to take place 10 days after a union representation petition has been accepted by the NLRB.
The NLRB has argued that the proposed rule will improve communication and allow workers to have more direct access to the election process. "Unnecessary delay and inefficiencies hurt both employees and employers," said NLRB chair, Mark Gaston Pearce. "These proposals are intended to improve the process for all parties, in all cases, whether non-union employees are seeking a union to represent them or unionized employees are seeking to decertify a union."
However, business groups aren't convinced and believe that the move is designed to give unions an unfair advantage against businesses interested in figuring out how to prevent unionization. They believe that the short time window required by the new rule would make it difficult for employers to dissuade workers from forming a union and amounts to little more than an "ambush" against business owners.
"Unions already are winning 64 percent of elections, and more than 94 percent of those elections occur within 56 days--exceeding the NLRB's own goals related to election timeframe," said Geoff Burr, vice president of government affairs for Associated Builders and Contractors.
The AFL-CIO and other unions have endorsed the rule change. The new proposal will also enable union organizers to have access to the names, addressed, telephone numbers and email addresses of employees.
Share this article
---
About Our Small Business News
If you enjoyed this article, you can find plenty more like it on our site. We cover important news stories for small business owners. In addition to breaking news for entrepreneurs, we also have tons of useful articles that cover topics like obtaining venture capital, buying advertising, getting publicity and much more.
---
Additional Resources for Entrepreneurs