Business Productivity Sees Largest Increase Since 2003
Written by Jenna Weiner
Published: 9/4/2009
The second quarter saw an increase of 6.6 percent in nonfarm business productivity, the largest increase since 2003.
Possibly due to encouragement from recent economic news, for small businesses the second quarter of 2009 was one of the most productive quarters of the recession.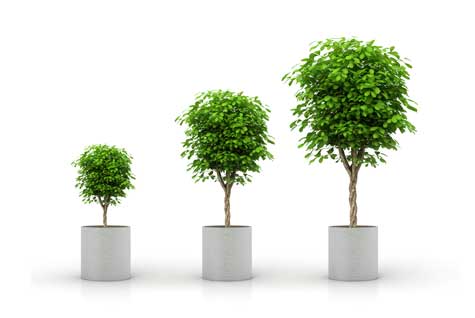 The Bureau of Labor Statistics reported this week that nonfarm business productivity increased at a 6.6 percent annualized rate in the second quarter, marking the largest productivity increase since the third quarter of 2003.
The rise in productivity was due to a 5.5 annualized decrease in output and a 7.2 percent decrease in work hours, yielding a productivity increase of 1.9 percent year-over-year.
The government also reported that hourly compensation rose by 0.3 percent in the second quarter compared to the first quarter, while real hourly compensation decreased by 1 percent. Unit labor costs saw a 5.9 percent decrease.
For the business sector in particular, productivity saw a quarterly increase of 6.5 percent and a year-over-year increase of 1.9 percent - slightly better than the manufacturing industry, which saw a 4.9 quarterly increase and a year-over-year decrease of 1.4 percent.
The government also reported this week that job loss claims continued last week's decline - the advanced figure for initial job loss claims showed a 4,000 decrease in the week ending August 29, compared to the previous week.
Have Friends Who Might Like This Article?

Share this on Twitter
Let them know on LinkedIn
Ready to Learn More? We Think You Might Like These Articles:
---
About Our News for Small Businesses
If you enjoyed this article, you can find plenty more like it on our site. We cover important news stories for entrepreneurs. In addition to breaking news for entrepreneurs, we also have tons of helpful articles that cover topics like obtaining venture capital, preparing a marketing plan, getting publicity and much more.