Small Business Finance News
Canada Reaps The Benefits Of Strong Housing Market
Written by Tim Morral
Published: 12/27/2013
After avoiding the housing crisis that plagued the U.S., Canada is enjoying a strong and steady housing market, led by condo construction that outpaces the construction of detached residences.
The current strength of the Canadian housing market stands in stark contrast to the chaos that characterized the U.S. housing market in recent years--and Canadians are reaping the benefits in the form of high home-equity, declining mortgage arrears, and the right balance between housing supply and demand.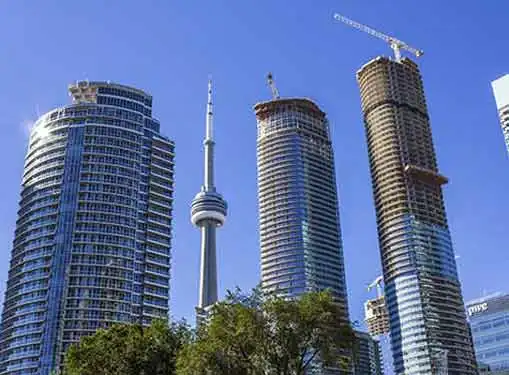 According to the Canada Mortgage and Housing Corp.'s annual report on the housing market, steady mortgage debt levels and rising home ownership offer evidence of the health of the Canadian housing market.
Although some experts warn that a market correction may be inevitable, Canada successfully avoided U.S. housing woes due to the nation's economic strength and disciplined home lending practices.
"The main argument here is just that the Canadian housing market still looks fairly normal," said Eric Lascelles, chief economist at RBC Global Asset Management.
Key indicators of the vitality of the Canadian housing market include:
In June 2013, 0.31% of home mortgages were three or more months in arrears, compared to 0.33% in June 2012--a sustained decrease from the average 0.41% that were in arrears from 1990 to 2010.
In 2013, a whopping 31% of home borrowers made lump sum payments or increased their monthly payments to pay off their mortgages sooner; 41% had already set their payments above minimum levels.
Average homeowner equity is 47% and nearly three out of four homeowners have at least 25% equity in their homes. Just 7% of homeowners report equity levels below 10%.
Experts also pointed to growth in condominium construction as a factor in the health of the Canadian housing market, with new condo construction outpacing the construction of detached family residences.
Robust market conditions are often a sufficient motivation for the entrepreneur and the continued strength of the Canadian housing market may present opportunities for startups and business expansions. With the right strategy, it's possible for construction companies, moving companies, real estate developers and other business interests to leverage the vitality of the Canadian housing market for business advantage.
Share this article
---
About Our Small Business News
Our reporters cover all aspects of entrepreneurship. Our coverage is all about giving you news you can use to start and grow your business.
---
Additional Resources for Entrepreneurs