Small Business Finance News
Chicago Mayor Rahm Emanuel Announces New Nonprofit Microlending Institute To Aid Chicago Small Businesses
Written by Tim Morral
Published: 12/8/2011
Chicago Microlending Institute (CMI) is expected to generate $20 million per year in small business revenues and add 1,000 jobs over a four-year span.
On Tuesday, Chicago Mayor Rahm Emanuel announced the formation of the Chicago Microlending Institute (CMI), a nonprofit organization that will be dedicated to training new lenders to make targeted microloans to area small businesses and administer a $1 million pool of microlending capital.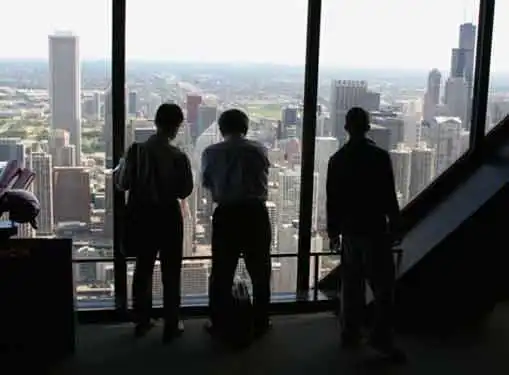 More than 20% of Chicago residents work for businesses with five employees or less, many of which are located in low- to moderate-income neighborhoods. These firms experience limited access to capital from traditional lenders - to the tune of $28 million in unfulfilled demand for microloans each year.
Pending approval by Chicago City Council, ACCION Chicago will run CMI and oversee the training of approved microlenders.
"Small businesses are the backbone of Chicago's economy. We must do everything we can to make sure our small businesses have the resources and opportunity they need to compete and grow," said Mayor Emanuel.
"This program will build on ACCION's proven model and bring two more top-tier microlenders into the market next year. By using the $1 million loan pool being made available by the City, the new lenders will provide capital to more than 250 small businesses so they can expand and fuel our economy."
The $245,000 tab for the CMI training program will be funded by third-party grants. After lenders have completed the training component, they will receive funds from the loan pool to be used as seed capital for Chicago-based microlending. ACCION Chicago anticipates that the program will provide loans to approximately 100 of Chicago's smallest businesses during its first year.
"Microlenders are key drivers of job creation across the city, especially in low- to moderate-income areas, microlenders can facilitate job creation at extremely low rates of subsidy," said ACCION Executive Director Jonathan Brereton. "We are committed to creating a sustainable, efficient loan environment that meets the needs of qualified small businesses."
Share this article
---
About Our News for Small Businesses
Our team publishes news articles for entrepreneurs every day. Our small business news articles review trends in business management, analyze the impact of new government policies, present relevant entrepreneurial research findings, and cover many other topics of interest to entrepreneurs.
---
Additional Resources for Entrepreneurs