Clean Energy Small Businesses Can Receive Federal Help
Written by Ken Gaebler
Published: 8/4/2011
The expansion of the Department of Energy Small Business and Clean Energy Alliance Partnership delivers important benefits to entrepreneurs.
In good news for small businesses that are green, the Department of Energy Small Business and Clean Energy Alliance Partnership has been expanded.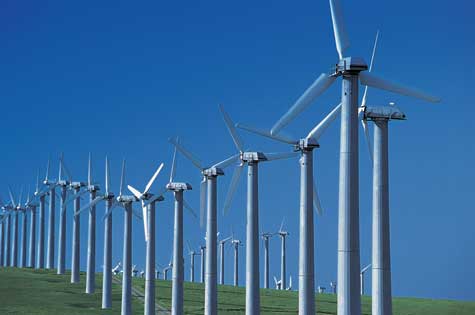 The partnership offers companies identified by the Department of Energy's Office of Energy Efficiency and Renewable Energy the opportunity to be matched up with members to receive mentoring and support. Services such as technical support, business planning, financing, marketing, accessing capital and more could be addressed.
So far, 25 companies have received member support. Chris Russomanno, program director of the Department of Energy's Phase III Xlerator Program, said small businesses are the core of technological development and job creation, so it's good to have some help on the way to gaining consistency. He said being matched up with Clean Energy Alliance business helps these smaller businesses with the obstacles that come along the way.
Last year, Russomanno's program announced $30 million in funding to small businesses that support the commercialization of new technologies. The hope of the funding was to allow businesses to grow their companies at a critical juncture and create jobs and manufacturing in the clean energy sector.
Have Friends Who Might Like This Article?

Share this on Twitter
Let them know on LinkedIn
Ready to Learn More? We Think You Might Like These Articles:
---
About Our News for Small Business Owners
Our reporters cover all aspects of entrepreneurship. Our perspective is all about giving you news you can use to start and grow your business.